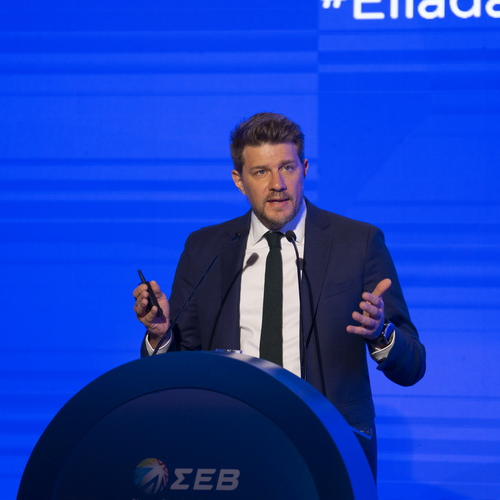 Alexandros Chatzopoulos
Director General, SEV Hellenic Federation of Enterprises
Mr. Chatzopoulos has been the Director General of SEV Hellenic Federation of Enterprises since July 2019.
He studied law (LLB) at Southbank University London and completed his postgraduate degree (LLM) at University College London in Media, Intellectual Property, and IT law. Since 2004, he has worked as civil and commercial lawyer and as legal adviser to IT and telecoms companies.
From September 2009 to December 2011, he worked as Strategic Planning and Policy Advisor at the Prime Minister's Office.
From 2012 to 2019 he worked at a multinational company in Athens and Lausanne as Regulatory Affairs Manager responsible for Greece, Cyprus, and Malta and as Regulatory Strategy Manager responsible for the European Union markets.
He is also member of the Board of IVEPE-SEV Institute of Industrial and Business Education & Training, Hellenic Development Company (Elanet), Stegi Tis Ellinikis Viomichanias S.A. and SEV Business Council of Sustainable Development.