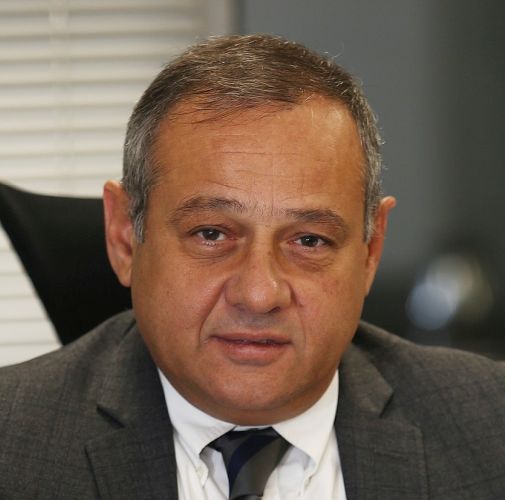 Andreas Christoforidis
Managing Director of 

HYUNDAI, KIA

, 

SEAT 

and CUPRA 

in 

Vassilakis

 Group of Companies
Andreas Christoforidis was born in Athens in 1964. In 1987, having completed his undergraduate studies at the University of Piraeus, moved to the USA for completing his post-graduate studies in Economics and Business Administration at the North Carolina State University. 
He fluently speaks four foreign languages and is married. His two sons have already completed their post-graduate studies in the USA and they are working there. 
After short employment at North Carolina National Bank and IDEAL Group of Companies, in 1991 he initiated his employment in the Greek automotive sector and, more specifically, at Fiat Auto Hellas. In 1999 assumed the responsibilities of Commercial Director at Viamar s.a., the SKODA importer in Greece, and since 2016 is employed as Managing Director of HYUNDAI, KIA and SEAT at Vassilakis Group of Companies. 
He considers the climate change as the biggest challenge that our planet faces. If no measures for a strong CO2 reduction would immediately take place, we will face an unprecedented and extremely difficult-to-be-managed crisis. It follows then, that Vassilakis Group of Companies fully incorporates the strategy of the brands it is importing and commercializing in the Greek market. To pioneer the transition towards electrified vehicles and conquer one of the top 3 positions in the market.