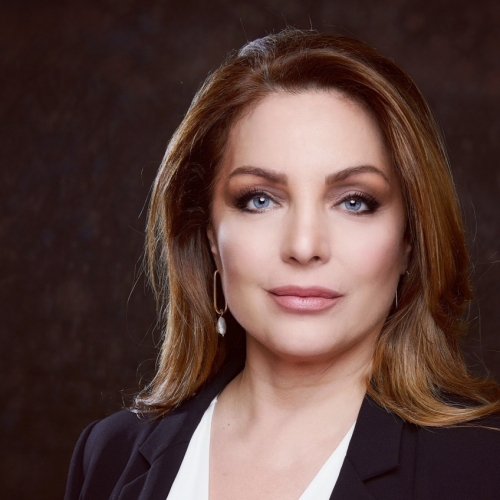 Angela Gerekou
President of Greek National Tourism Organization
Mrs. Gerekou since August 2019 has been appointed, President of the Greek National Tourism Organization, by decision of the Greek Government and the Ministry for Tourism.
Angela Gerekou was born in the island of Corfu. She holds a degree from the School of Architecture of the University of Rome, Italy. She has worked as an Architect for the Hellenic Ministry of Environment, Physical Planning and Public Works, on special programs for the renovation of underdeveloped areas of Athens and she has also worked out a great number of architectural projects for the island of Corfu.
She has served the Greek Government from the positions of Deputy Minister for Culture and Tourism (2009-2010) and Deputy Minister for Culture (2014-2015). She was elected Member of the Greek Parliament, for Corfu, in the 2004, 2007, 2009 and 2012 national elections.
Angela Gerekou, also has a significant career in acting. She studied in Derek Jakoby's "London Academy of Performing Art" in London, UK and she was a member of Federico Fellini's student group in Italy. She held the main role in the British-Greek production "The Girl of Mani", which was presented in the International Film Festival of Cannes. She has acted in many plays for cinema, theater and television and she has worked with many distinguished Greek directors. During the years 1987-1988, she was amongst the founding members of the "Cultural Movement for the Ionian Islands" – a cultural group whose aim was the revival of the traditional genre of the Ionian Theater, through collaborating with many notable political and cultural personalities. Since 2011 she's President of the Board of Directors of the Ionian Cultural Center which hosts since then the Corfu Festival of Arts.
She is a volunteer participant in various social initiatives for environmental protection, youth culture and sensitive social groups. During 2005-2006 she was appointed as the National Representative on Global Progressive Forum's campaign against AIDS. At the same time period she served as Volunteerism Sector Manager while she was an MP for PASOK political party.
She is married and the mother of a daughter.
She speaks Italian, English and French.