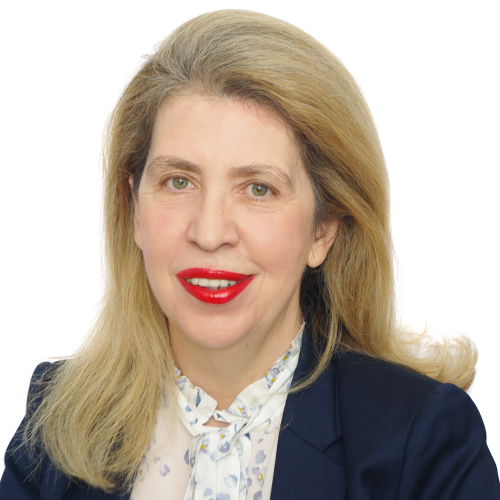 Charikleia Apalagaki
Secretary General of the Hellenic Bank Association
Professor Charikleia Apalagaki, born in Grete in 1959, holds, since March 2017, the position of the Secretary General of the Hellenic Bank Association. She is also full Professor in the Aristotle University of Thessaloniki since 2004, and Member of the Thessaloniki Bar Association since 1984. 
Professor Apalagaki joined Piraeus Bank in 2001, and hold the following positions: Management Consultant in Legal Issues, Chief Legal Counsel, Non-Executive Member of the Board of Directors, Member of the Audit Committee, Executive Member of the Board of Directors, and interim Chairperson. 
Her studies in law (Civil, Commercial, Banking, European Financial, and Criminal) were undertaken at the Aristotle University of Thessaloniki, where she was awarded her PhD in Civil Procedure Law. She has intensive course and longer research stay in Germany (Hannover Law Faculty) for a period of three years and she still cooperates with the German law Faculty, as well with other European Law Faculties (Erasmus teaching programs). 
Mrs. Apalagaki is specialized in enforcement law (and in insolvency proceedings) and has also extensive legislative drafting experience, as she was Member of two Ministry of Justice Committees on the modifications of the Code of Civil Procedure, voted into Law 4334/2015, and Rapporteur on the Ministry of Finance Committee on the introduction of the order of payment in Administrative Procedure. The last two years she is engaged in the judicial and legislation reforms regarding the banking sector in Europe and in Greece. She has produced a big number of books, articles etc.