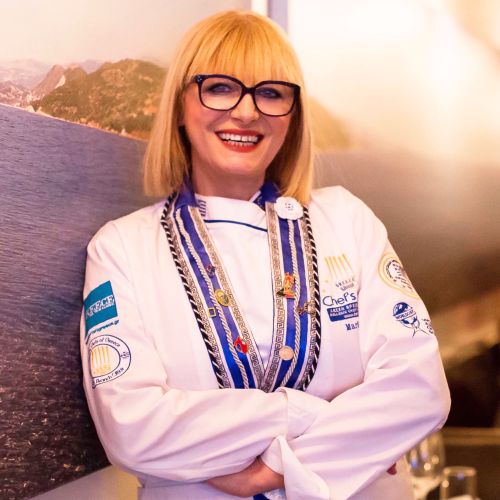 Chef Maria Loi
Corporate Executive Chef, Founder of Loi Brand, Philanthropist, Author, TV Host & Healthy Lifestyle Expert
Chef Maria Loi is an internationally renowned entrepreneur, author, television personality and philanthropist working to change the world – one healthy bite at a time.
Known as the Julia Child of Greece, she is the founder and face of a lifestyle brand which nurtures a healthy body and soul, melds the inspiration of ancient Greece with a modern approach to the Mediterranean diet, and helps people boost their immunity and improve their health, wellness and longevity.
The founder of Loi Food Products, and namesake of Loi Estiatorio in Manhattan, Loi has cooked for celebrities and Presidents.
The author of over 36 cookbooks, she is host of her new show, The Life of Loi, on PBS, which debuted on broadcast in December 2022. It aims to build an inspirational and educational movement around the Mediterranean diet and lifestyle – from ancient to modern, food to culture and everything in between.
Named Ambassador of Greek Gastronomy by the Chef's Club of Greece, Loi is also a passionate philanthropist supporting a wide variety of causes focused on children and the underserved.