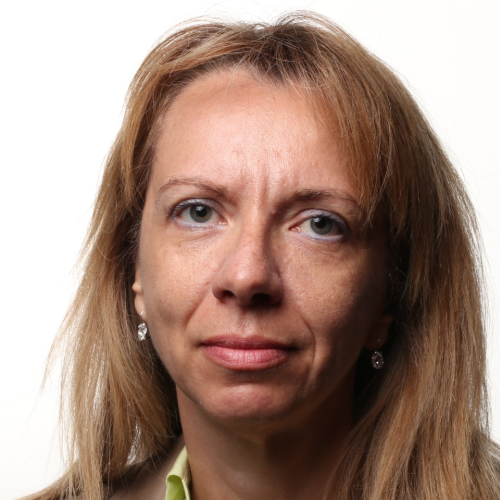 Christina Chrysohoou, MD, PhD
Cardiologist, Consultant, 1rst Cardiology Clinic University of Athens, Greece, Director of Heart Failure Unit, Board member of European Examinations of General Cardiology, Board member of Hellenic Cardiological Society
Dr Chrysohoou studied in the Medical School of the University of Patra (1986-1992) and in 20/1/1993 she received her Diploma in Medicine (MD).. In 2000 she succeeded in the Cardiology Boards, after national examinations, and six months later she succeeded in the Echocardiography Boards, including newer techniques . During 1995-2000 she performed her Doctorate (PhD) in Medicine, under the supervision of Professor Pavlos Toutouzas, in the subject area of the echocardiographic evaluation of left ventricular diastolic function.  In the past, Dr Chrysohoou has been involved in the CARDIO2000 study, the ATTICA study, and in several European projects (i.e., EUROHEART Surveys, AIRGENE, Heart Failure Rehabilitation,) and has acted as a Medical & Scientific Advisory Board in several Heart Failure Therapies She has been working in the Research and clinical filed in the Prevention Unit (Hypertension Unit and Lipids Unit) of the 1st cardiology Clinic of University of Athens, since 2000.Sub-Investigator in studies ARIADNE, OUTSTEP, PARADISE, GALACTIC, ODYSSEY, FOURIER.
She has been invited as an Independent expert for HORIZON 2020, the new EU Program for Research and Innovation (2014-2020), 'Health, demographic change and wellbeing' (call named 'Personalising health and care',:
http://ec.europa.eu/research/participants/portal/desktop/en/opportunities/h2020/index.html ).
Dr Chrysohoou is also a Grader of abstracts submitted to European Society of Cardiology Congress, European Society of Cardiology, European Heart Failure Association Congresses
Visiting Scholar in cardiology at Emory Medical School, Atlanta, Georgia (3/2014-8/2014)
She has given more than 500 invited lectures in topics of her expertise (heart failure; cardiovascular imaging; preventive cardiology; arterial hypertension; lipids; aging) in National and International meetings (ex. European Society of Cardiology, American College of Cardiology, International Academy of cardiology, etc) and an author of 360 articles in peer-reviewed International Journals (IF 3.6, more than 9000 citations), 30 chapters in Medical books 1200 abstracts in International congresses.
At 2017 she was officially invited by the Ministry of Health of Costa Rica for a Health Forum on Longevity and she was considered the main Investigator of Longevity Research in Ikaria Island, part of the Blue Zone project.
At 2014 She was nominated as honored Ikarian citizen by the Mayor of the Ikaria Island as a recognition of her research on Longevity that made Ikaria Internationally known.