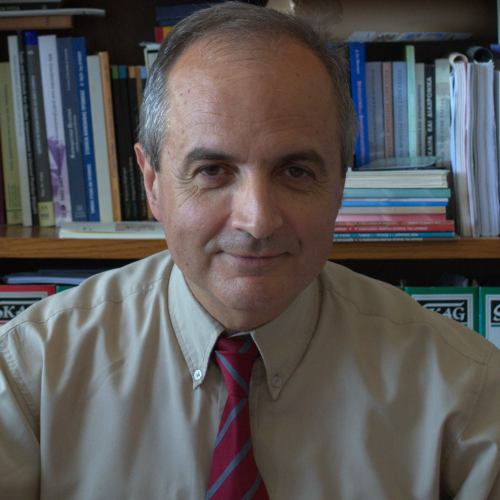 Lionis Christos, MD, PhD, FRCGP(Hon), FWONCA, FES
Professor of General Practice and Primary Health Care, Medical Faculty, University of Crete, and at the Institute of Medicine and Health, Medical Faculty, University of Linkoping, Sweden
Lionis Christos, MD, PhD, FRCGP(Hon), FWONCA, FESC is a Professor of General Practice and Primary Health Care, the Head of the Department of Social Medicine, and the Director of the Clinic of Social and Family Medicine (CSFM) at the Faculty of Medicine (University of Crete, Greece) (http://www.fammed.uoc.gr/).
Christos is also Visiting Professor of General Practice at the Division of Prevention, Rehabilitation and Community Medicine (PRNV) of the Department of Health, Medicine and Caring Sciences (HMV) at the Faculty of Medicine and Health of Sciences (University of Linkoping, Sweden) (https://liu.se/en/employee/chrli18).
Christos is the Director of the Master of Science in Public Health, Health Care Services and Primary Health Care programme. His academic unit has a very strong involvement in European and international funded research projects, representing Greece in the European Public Health Association, with members of his team also leading efforts at the European Forum for Primary Care and World Association of General Practitioners/Family Physicians (WONCA).
He is involved in the development of Primary Health Care and General Practice in Greece for decades, and has led the design of the training curriculum and examination procedures for the General Practice specialty for over a decade. Christos is involved, both in an editorial and advisory capacity, with a number of international journals, and he is also a member of the Executive Boards of various professional organizations. He has published over 400 papers in international journals (indexed in PubMed).
Christos was awarded an Honorary Fellowship from the Royal College of General Practitioners (RCGP) London (2009), a Fellowship from the World Association of General Practitioners/Family Physicians (WONCA) (2016), and a Fellowship from the European Society of Cardiology (ESC) (2017). Christos is Vice President of the Working Party on Mental Health, an active network of WONCA and co-leads the Vaccinations Working Group in EFPC, supporting input to the HCPWP of the EMA. Christos was recently appointed as a Member of the European Commission Expert Panel on Effective Ways of Investing in Health (2019) (https://ec.europa.eu/health/expert_panel/).