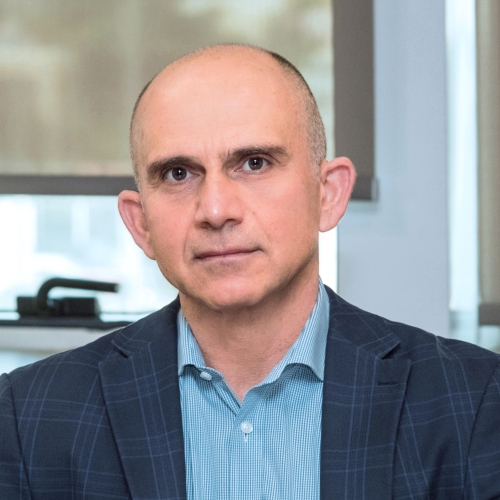 Dimitris Nikas
President of the Association of Health – Research & Biotechnology Industry (SEIV) – Managing Director, Medtronic Hellas
He studied Production and Management Engineering at the Technical University of Crete (BA, 1990) and Business Administration at the IAE – Grenoble II University (DEA, 1991). He was a postgraduate researcher in Financial Management at the IAE of the University of Grenoble II (1991-1994), 1991-1992 and worked on the same subject as assistant professor at Pierre Mendes France, Grenoble II.
At the beginning of his career, 1993-1994 he worked as a consultant in the penetration and promotion of Greek consumer products in the French market. Then, 1996-1998, he worked in the Textile sector as a Financial Analyst, focusing on analyzing production costs and evaluating investment projects. Beginning of 1998 to Sept 2000 he switched to the car spare parts industry as Financial Controller (Magnetti Marelli, Fiat Group) and later as CFO.
For the last 23 years he has been working with Medtronic Hellas, medical equipment and implants. He began his career as Financial and Administrative Director, then assumed the post of Deputy General Manager and Sales Director at the Cardiac & Vascular Group and since August 1, 2017, he has taken over the General Management of the company. In December 2020 he was elected president of the Association of Health- Research & Biotechnology Industry (SEIV).