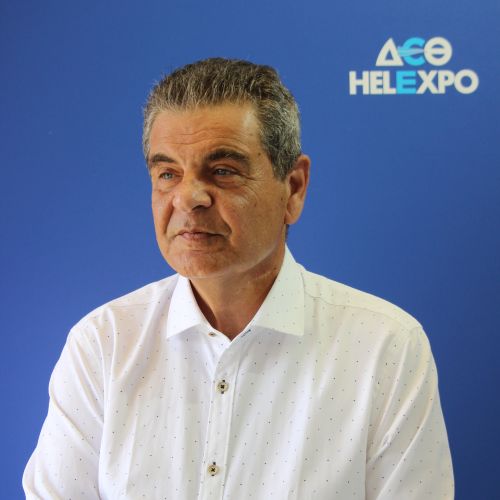 Dr. Kyriakos Pozrikidis
Managing Director TIF – HELEXPO SA
Dr. Kyriakos Pozrikidis is a graduate of the School of Economics of Aristotle University of Thessaloniki and holds a post-graduate degree in Business Administration (MBA) from the University of Wales. He holds a Ph.D. from the University of Macedonia. He has authored books regarding Exhibiting Marketing and has also publiced dozens of studies. He has served as a member of the Board (1995 – 1998) and as President (1998 – 2000) of the European Tourism Trade Fairs Association. He is a member of the Board (2012 – today) of the Global Association of Exhibition Organizers (Union des Foires Internationals).
He served as the president of the Central European Fairs Alliance – CEFA.
He is a certified member of the International Association of Professional Exhibition Organisers (IAEM). He currently serves as CEO of TIF-HELEXPO, the national exhibition agency.