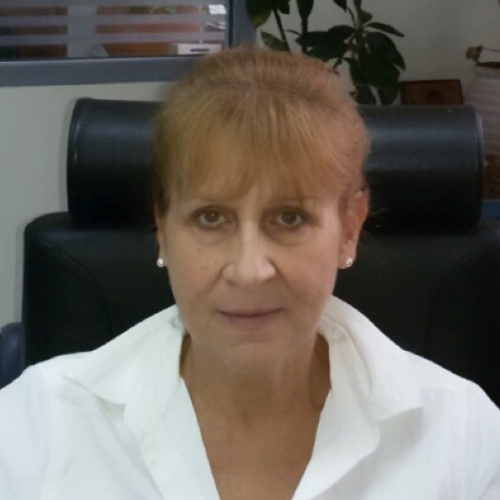 Effrosyni E. Kouskouna, BSc, MSc, FHAS
Chairperson, National Actuarial Authority of Greece
Effrosyni E. Kouskouna is chairing the National Actuarial Authority of Greece. She is a qualified actuary and a Full Member (Fellow) of the Hellenic Actuarial Society, a member of the European Actuarial Association (EAA) and a member of the International Actuarial Association (ΙΑΑ), a graduate of the Mathematics Department of the School of Physics and Mathematics of the Kapodistrian University of Athens and has received the postgraduate title "Statistical Methods of Insurance Institution Management" from the Economic University of Athens.
She has worked in positions of responsibility in Insurance companies and she has long experience in various fields that pertain to Social, Occupational, and Private insurance issues.
She is a member of the study group for the assessment of the Financial Evolution of the Greek Pension System.
She supervises IORPs, she is a member of the team creating the rules regarding their activities and their supervision and she is responsible for the work team of the Supervisors in performing the EIOPA Stress Tests for the Occupational Pension Funds.
She is the representative in the Committee of the EUROSTAT of the Article 83 of the Staff Regulation, which deals with the pension plan of the EU employees.
In 2014, during the Greek Presidency, she was a member of the team that worked on the draft directive IORP II of the Commission about occupational insurance (2341/2016) in Brussels.
She teaches practical applications in the course "Quantification and Actuarial Risk Management and Solvency" of the Hellenic Society of Actuaries to candidates for certification as actuaries.
She had been a member of the Life Committee as well as of task forces in the Hellenic Association of Insurance Companies for many years.
She had been a member of the Board of Directors of the Hellenic Actuarial Society.