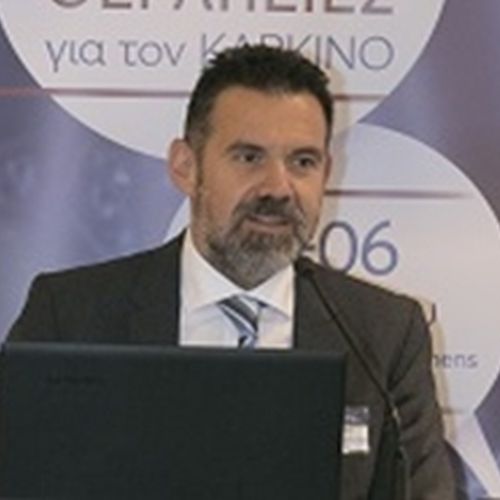 George Kapetanakis
President, Hellenic Cancer Federation – ELLOK
George Kapetanakis is the President of the Hellenic Cancer Federation – ELLOK and the Pieria Cancer Patients Association. In May 2022, he was elected Secretary to the Board of Directors at the European Cancer Patient Coalition – ECPC.
His experience with cancer was the catalyst for his involvement in supporting cancer patients. He worked with other patients with the same vision since 2015 to establish and develop the Hellenic Cancer Federation as the umbrella organization and official representative of Cancer Patient Associations in Greece.
He is an active volunteer and member of the Association of Bone Marrow Donation Volunteers "Orama Elpidas". He is an advocate of the European perspective and cooperation as a necessary and sufficient condition to effectively face the modern challenges of cancer care, reduce inequalities and provide solutions to the serious problems that cancer patients face every day across Europe.