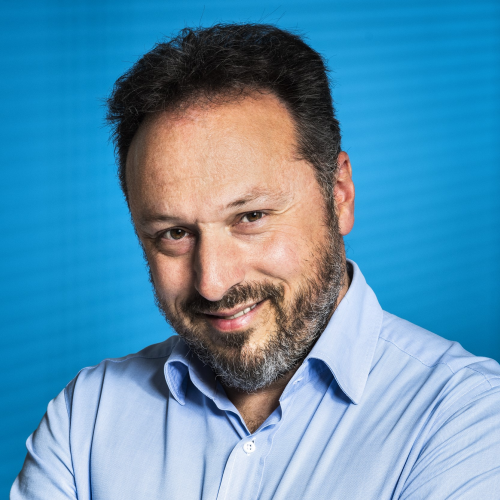 George Koutouzos
Head of Sales and Account Management, Euler Hermes Hellas
George Koutouzos is currently the Head of the Sales and Account Management Team at Euler Hermes Hellas, of which he has been a member since 2004. He has been heading the Sales Team since 2016, while from 2019 he took over as Head of Commercial Distribution, incorporating in his responsibilities the management and the Account Management Team.
He started his career in 1995 at Nationale – Nederlanden as an Insurance Consultant, while in 1999 he moved to XiosLife, an insurance subsidiary of XIOSBANK, where he contributed significantly to the development of Banc Assurance products and their direct sales through the Bank's network. With the acquisition of XIOS by Piraeus Bank in 2000, he continued the efforts to further develop the products. In 2003, he took the position of Sales Supervisor at Piraeus Agency Solutions, having under his supervision 17 branches. In the same year, he was awarded by the Bank as the leading Insurance Sales Consultant nationwide.
George Koutouzos holds a Master's degree in Business Administration (MBA) from Northumbria's University of Newcastle and a previous degree in Marketing and Sales from the American College.
He has been in the field of insurance for 25 years, with the last 16 of them dedicated to Euler Hermes and Credit Insurance.