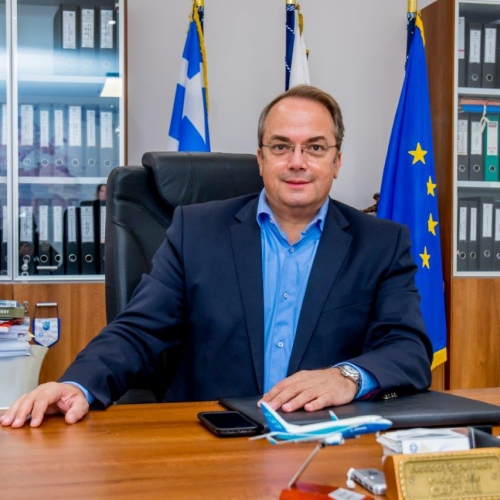 Grigoris Konstantellos
Mayor of Vari Voula Vouliagmeni Municipality, Vice – Chair Civitas Political Advisory Committee
Grigoris Konstandellos took over the duties of the Mayor of Vari Voula Vouliagmeni, on September 1, 2014, after winning the first place in the Municipal Elections of May 25 2014, while in the Municipal Elections of May 26 2019, he was elected Mayor from the first Sunday with a percentage of 72%.
He has been actively involved in the Local Government since 1990, at the age of 23 and has been a Municipal Councillor of Voula 1990-94 and 2002-10, Vice President of the Board 1990-1994 and Deputy Mayor and Deputy Mayor in the years 2007-2010.
He holds a degree in Professional Aircraft Pilot from the FLIGHT SAFETY Academy in the USA. He is a graduate of the Department of Public Administration of Panteion University and holds a Master's degree (MASTER) in Aviation Management from the University "CITY" in London. He also holds a Ph.D. in Management International from the International School of Management (I.S.M) in Paris.
He is married to Konstantina Giatsi and they have three children (Athena, Pelli and Dimitris).