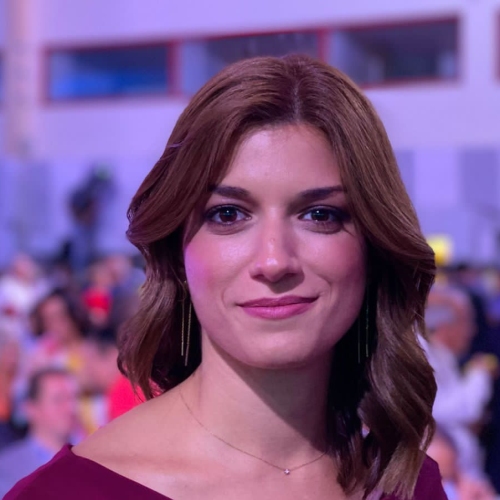 Katerina Notopoulou
Member of Parliament Thessaloniki A, SYRIZA
Born in Thessaloniki, 1988 . Graduated from the 17 General High School of Thessaloniki. Studied Psychology at the Aristotle University of Thessaloniki. Holds a Master's degree in European Youth Policy from the University of Macedonia. Specialized in Counseling Psychology. A member of the new generation of SYRIZA, has been a member of the Central Committee of the party for many years. Having participated in solidarity movements and structures. Has implemented campaigns and solidarity actions all over Europe. Since November 2016, she has assigned as the Head of the Thessaloniki Office of the Prime Minister. In August 2018, she was appointed as the Deputy Minister of Interior of Macedonia and Thrace until February 2019. During the municipal elections in May 2019, she was one of the candidates for the position of Mayor of Thessaloniki under the political party of "Thessaloniki Together". In the July 2019 parliamentary elections, she was a candidate in the 1st District of Thessaloniki, during which she was elected as member of the Parliament.
Parliamentary Activities
Member of the Standing committe on production and trade.
Member of the Special Permanent Committee on Equality, Youth and Human Rights.