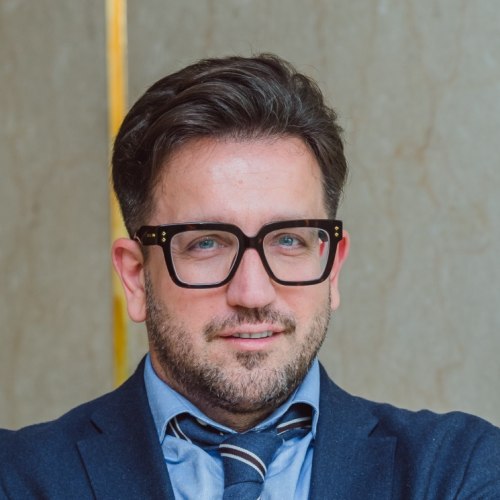 Kyriakos Souliotis
Professor of Health Policy, Dean, School of Social and Political Sciences, University of Peloponnese, Greece
Kyriakos Souliotis is Professor of Health Policy and Dean at the School of Social and Political Sciences at the University of Peloponnese. He was Vice Rector for Social and Regional Development (2016-2017).
He is currently President of the Scientific Committee of the Greek Patient Association and member of the Steering Committee of PACT (The Patient Access Partnership on Equity of Access to Quality Healthcare – Brussels). He is the founder, chair and scientific director of the Health Policy Institute.
He has acted as Scientific Advisor to the Social Insurance Institute (IKA) and the Ministry of Health and Welfare (2002 -2004), Member of the Board of Directors of the A' Health Care Trust of Attica (2002 -2004), Head of Human Resources Management at the Onassis Cardiac Surgery Center (2002-2006), Administrative Director at MITERA (Hygeia Group, 2006-2007) and Managing Director of Planning and Development and Chief Planning Officer at the Mutual Health Fund of the National Bank of Greece Personnel (2007-2010).
From May 2010 to December 2011, he served as President of OPAD (Health Care Organization for Public Servants), and from May 2011 to September 2012, as Vice President of EOPYY (National Organization for Health Care Services Provision).
From June 2010 to August 2013, he was a member of the National Ethics Committee for Clinical Trials and the Steering Committee for Rare Diseases. He has acted as an Associate Director at the Medical Technology Research Group of the LSE Enterprise.
He has extensive research experience in Greece and abroad and he has published 32 books and more than 350 chapters in books and papers in peer reviewed journals on health policy and economics, organization and administration of health services, economic inequalities, etc.
He is Associate Editor at "BMC Public Health" (BioMed Central) and "Risk Management and Healthcare Policy" (Taylor & Francis) and has been Associate Editor at "Health Expectations" (Wiley).