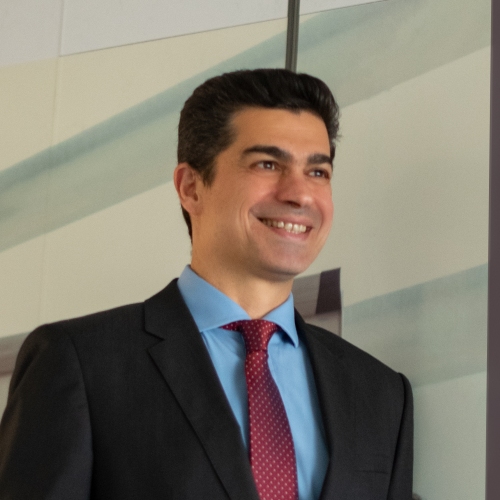 Nikos Kostaras
General Manager, IQVIA Hellas
Nikos joined IMS in 2009 as Head of Sales and Marketing to help build the new sales team and strengthen the client-centric approach of IMS Health commercial team.
In 2014, he assumed the role of the General Manager and, after the acquisition of Cegedim and the merger with Quintiles, global leader in clinical trials, he leads the company under its new name IQVIA. IQVIA offers various solutions in: a) Data, for Pharmacy Retail sell-out, E-Prescription, and Hospitals drug consumption, b) Consulting, with Advanced Analytics, Management Consulting, HTA, RWE, Market Research, c) Technology, with  CRM, BI systems and Multi-Channel Marketing and d) Clinical Trials.
The latest accomplishment of IQVIA Greece, under Nikos leadership, is the HQ decision to establish in Athens two regional hubs for: a) Technology and b) Health Economics. Aiming to hire more than 20 top professionals till 2021-end, IQVIA Greece materializes in practice the brain-gain effort, helps bring income to Greece and improves day by day the trust to our country.
Nikos working experience covers multinational enterprises in various sectors such as consumer goods, pharmaceuticals, financial-economic and services. Since 1994 he held neuralgic positions as Marketing and National Sales Manager, in Greece and Italy, at global organizations such as Mars, Procter & Gamble and Novartis OTC, with a history of successful and award-winning launches. His main areas of expertise relate to strategy, business development, commercial effectiveness, planning, product management and people leadership.
Nikos is a graduate of the University of Piraeus and holds an MBA from ALBA. His native language is Greek and he is fluent in English and Italian.