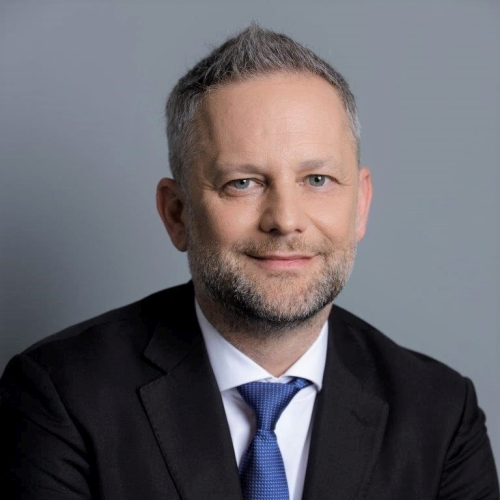 Panagiotis Antonopoulos
Vice Chairman & CEO, Alpha Asset Management Α.Ε.Δ.Α.Κ. – 1st Vice President of the Hellenic Fund and Asset Management Association
Mr. Antonopoulos is the Chief Executive Officer of Alpha Asset Management M.F.M.C. from 1/1/2022. He was born in 1970 in Athens and holds an MBA in Finance from London's City University Bayes Business School and a BSc in Mathematics from the University of Patras.
Mr. Antonopoulos began his career at the Bank of Greece, working on banking supervision and assigned with the working groups of the European Central Bank and the European Council. This was followed in by his 15-year term in investment management at Alpha Asset Management to the place of Chief Investment Officer and member of the Board of Directors of Alpha Asset Management, and was consistently ranked first among all Greek fund managers in Extel survey. For the last 5 years, he was head of Budgeting in Alpha Bank.
On 30/1/2023 he was elected 1st Vice President of the Hellenic Fund and Asset Management Association.