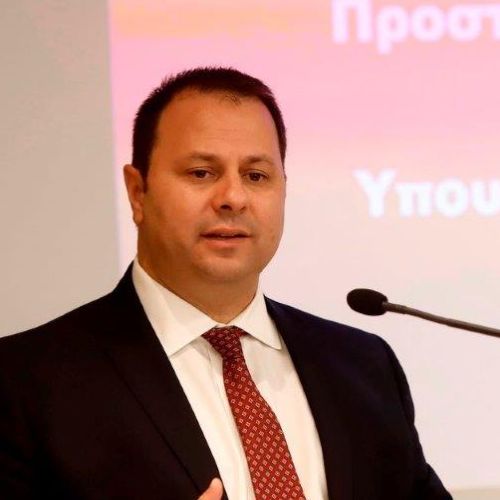 Panagiotis 

Stamp

oulidis
Secretary General of Commerce & Consumer Protection, Ministry of Development and Investments
Panagiotis Stamboulidis, since July 2019, is the Secretary General of Commerce and Consumer Protection of the Ministry of Development and Investments.
He is a graduate of the Department of Animal Production of the Higher Technological Educational Institute of Western Macedonia and also holds an MBA in Human Resources Management from the University of Wales.
Among others, he served as Chairman and Managing Director of the Central Markets & Fisheries Organization SA and Chief Executive in domestic and foreign Companies.