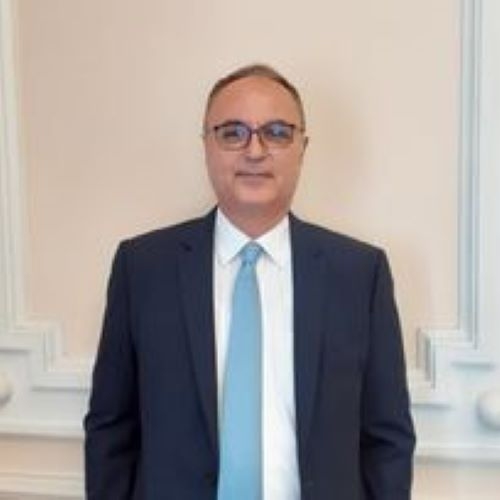 Pantelis Giannoulis
First Counsellor for Economic & Commercial Affairs, Ministry of Foreign Affairs
Pantelis Giannoulis, is a Graduate of The School of Economics and Political Sciences/ Department of Economics of the National and Kapodistrian University of Athens.
He is an Economist and a member of the Economic Chamber of Greece.
He is a Graduate of the National School of Public Administration / Department of Economic & Commercial Affairs and he serves as an Economic & Commercial Diplomat, from 1996 at the Ministry of National Economy and since 2003 at the Ministry of Foreign Affairs.
He has the rank of First Economic & Commercial Counsellor and he is the Head of the Economic & Commercial Affairs Office at the Greek Embassy in Bucharest.
His previous placements in Economic & Commercial Affairs Offices were in: Munich, Yerevan, Beirut, Warsaw and Stockholm.