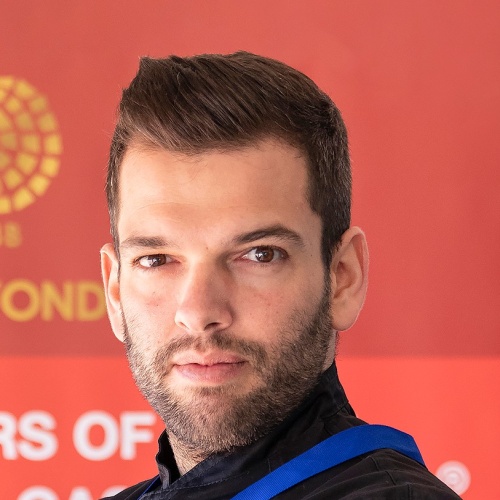 Petros Syrigos
Private chef
Petros Syrigos was born in Athens in 1988. In 2005 he began his studies in cooking and confectionery and took his first professional step in 2006.
In just 2 years he took the position of Sous-Chef in a restaurant in Athens while in 2011 he became Executive Chef. Petros collaborated with restaurants and hotels throughout Greece and worked in restaurants in Athens and abroad (England, France, Switzerland, Italy and the United Arab Emirates). Since 2012, Petros has been working as a Private Chef on yachts and villas.
Petros's recipes have been published in well-known magazines and websites while at the same time he was the main chef in the show of Eleni Menegaki on Alpha and since 2019 he appears daily in the show "Proino" of ANT1.
In 2020, Petros Syrigos was named "Ambassador of Greek gastronomy" by GREEK TASTE BEYOND BORDERS, one of the most important distinctions in the history of Greek gastronomy.