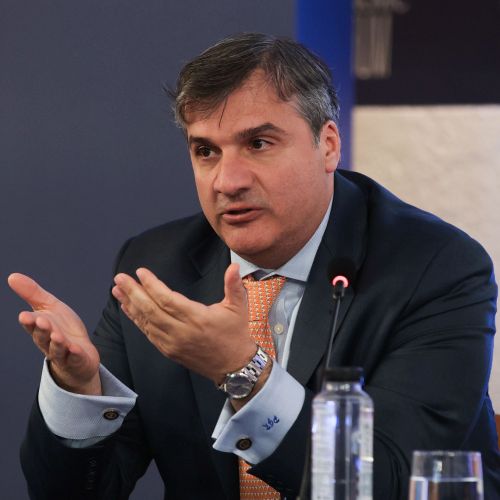 Philippos Kassimatis
CEO, Maven Global, United Kingdom
Philippos is the CEO of Maven Global, a capital markets group that advises government funds and large corporations. Maven Synthesis is the group's fintech risk management platform and has received the European Commission's Seal of Εxcellence on financial innovation. Philippos is also a cofounder of Panthir Capital.
Previously, Philippos was a Managing Director and Global Head of FX Structuring at Barclays Capital until 2008. Before that he was with Merrill Lynch focusing on M&A /Financings, subsequently responsible for Merrill's macro structured business.
Philippos holds a BA in Engineering (EEM) from Oxford University and
MA Economics / MBA Finance degrees from Yale University. He is the Associate Director of the Centre for Innovation and Disruption at Bayes Business School and sits on a number of boards.