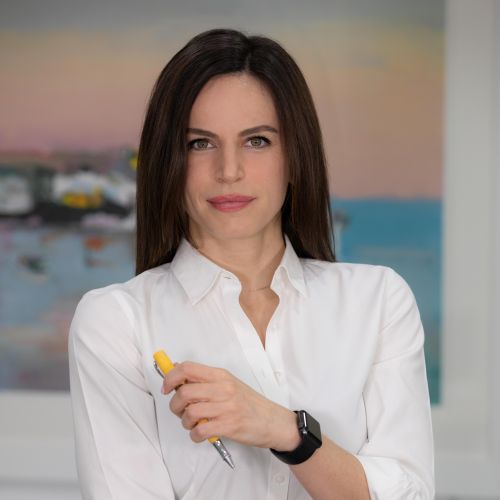 Stavroula Kampouridou
CEO, DIAS S.A.
Stavroula Kampouridou is the CEO of Interbanking Systems DIAS S.A. since January 2021. DIAS is the Greek Clearing and Settlement Mechanism.
Prior to DIAS, she was Head of the FinTech Innovation Hub and Advisor to the Governor at the Bank of Greece (BoG). Her focus was on the FinTech initiatives undertaken at the BoG, like the Hub created in March of 2019, and the launch of the Regulatory Sandbox, a project fully funded by the EU.
Before joining BoG, she was an IT Procurement Manager at NBG Group, heading the efforts of the sourcing unit. Prior to that she was a Hardware Sales Manager at IBM, responsible for the hardware sales in the Banking and Telecom sectors in Greece. She was awarded «Rookie of the Year» as the top performing new hire in Europe for the highest sales in IBM.
She holds a BSc in Computer Science from the University of Athens, with distinction and an MSc in Electrical Engineering from Stanford University on a full scholarship.