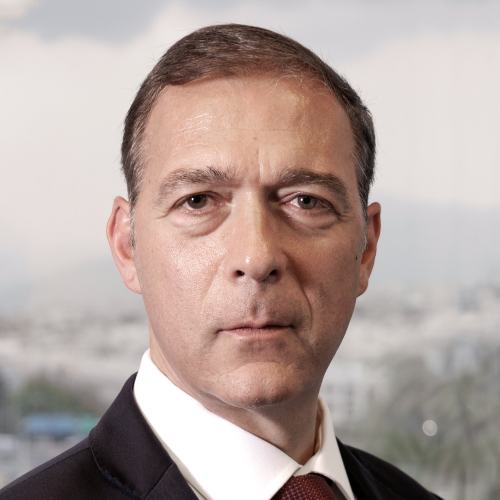 Tassos Kazinos
Chief Executive Officer & Vice Chairman, Trastor REIC
Mr. Tassos Kazinos serves as the Chief Executive Officer, the Vice Chairman of the Board of Directors, and the Chairman of the Investment Committee of Trastor REIC.
He has more than 28 years of professional experience in the UK, USA, and Greece during which he has successfully assumed senior management positions. Before joining Trastor he worked for Piraeus Bank SA as Head of Real Estate Investments, focusing on debt restructurings and the development of a divestment strategy for the bank's REO portfolio. He also worked for Argo Capital Management, in the UK, specializing in emerging markets, private equity investments, and the acquisition, development, and management of real estate assets. He has served as an Executive Board Member of the Albert Abela Corporation, a private foodservice management company and hotel group with $1.4 billion in sales, and was responsible for the acquisition, repositioning and administration of hotels, the management and development of in-flight catering facilities, and the sale of non-core subsidiaries. He also worked for Bain & Company, a strategy consultancy company, based in Boston.
Mr. Kazinos holds a Master of Business Administration (MBA) from Harvard Business School and graduated with First Class honors from the London School of Economics with a degree in Industrial and Business Economics.