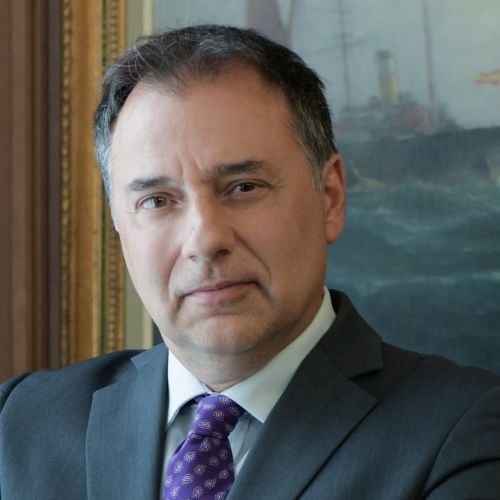 Theodore Pelagidis
Deputy Governor, Bank of Greece, Professor of Economics, University of Piraeus
Professor Theodore Pelagidis is the Deputy Governor of Bank of Greece, since September 2020, with responsibilities pertaining to the implementation of monetary policy, investment portfolio management, global capital markets, payment and settlement systems, and bank resolution. He is also Chairman of the Financial Asset Management Committee, which directs the Bank's international investment portfolio, Chairman of Environment Policy Committee and Chairman of Resolution Measures Committee.
He is Professor of economics at the University of Piraeus, Dpt. Of Maritime Studies, Greece. Ηe has been a NATO scholar at the CES Harvard University (1995-6); an NBG fellow at the HO, LSE (2010); and a Fulbright fellow at Columbia University (2008).
He has served as an expert to the International Monetary Fund (IEO, 2015) and to the EC (Horizon 2020, 2018). He has also been a NR Senior Fellow at Brookings Institution, USA (9/2012-19/9/20) and a regular Brookings/Global webpage Op-Ed contributor.