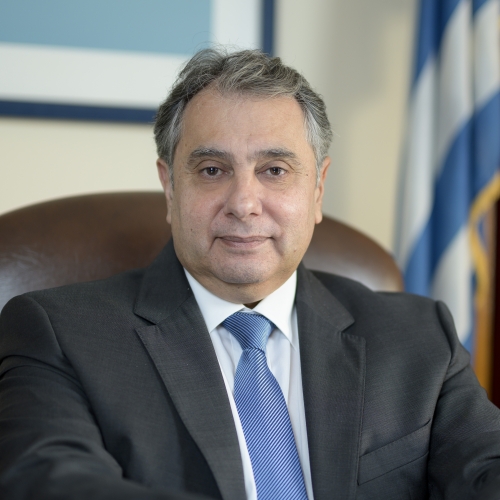 Vasilis Korkidis
President of the Chamber of Commerce & Industry of Piraeus
Vasilis Korkidis was born in Piraeus.
He graduated from the Greek-French Piraeus School "Saint Paul", continued his studies in England at the University of Southampton and got a Bachelor Degree (BSC HONORS) in Shipbuilding and Ship Management. He pursued postgraduate studies with Master's degrees in Maritime Law (LLM) and International Trade and Transport (MSC).
He manages the two family-owned businesses based in Piraeus, active since 1961 in the import-export of electrical equipment and the supply of shipping and industry.
He has been President of the Hellenic Confederation of Trade and Entrepreneurship, President of the Piraeus Trade Association, Vice President of the Hellenic Institute for Safety and Health at Work, Vice-President of the European Organization of Small and Medium Enterprises (UEAPME), member of the Board of the Regulatory Authority for Ports.
He is the President of the Chamber of Commerce & Industry of Piraeus, President of the Attica Regional Chamber, President of the Regional Research and Innovation Council, member of the Board of Directors of EuroCommerce, member of the Coastal Transports Council and member of the Board of Directors of the Hellenic Development Bank. He was awarded with Honorary Doctorate in Business Administration by the University of West Attica.