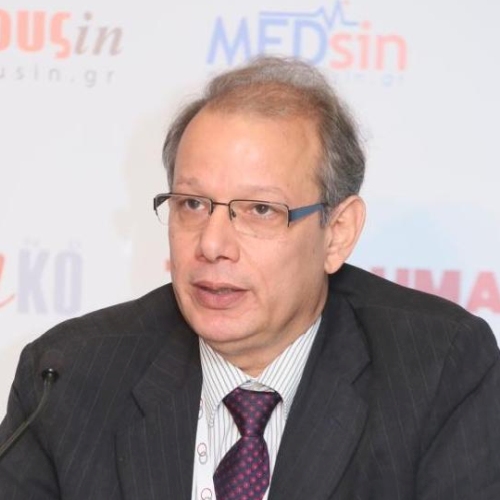 Vasilis Pentafragkas
Executive Director of the board, Panhellenic Union of Pharmaceutical Industry (PEF), Corporate Affairs Director of the ELPEN Group
Mr. Pentafragkas obtained his Pharmacy Degree at the University of Medicine and Pharmacy (Cluj-Napoca, 1985).
He started his professional career, as a Medical Representative in ELPEN Pharmaceuticals. After gaining significant expertise in various corporate roles, for the past decade he serves as the Corporate Affairs Director of the ELPEN Group.
He also serves as Executive director of the board of the Panhellenic Union of Pharmaceutical Industry (PEF).