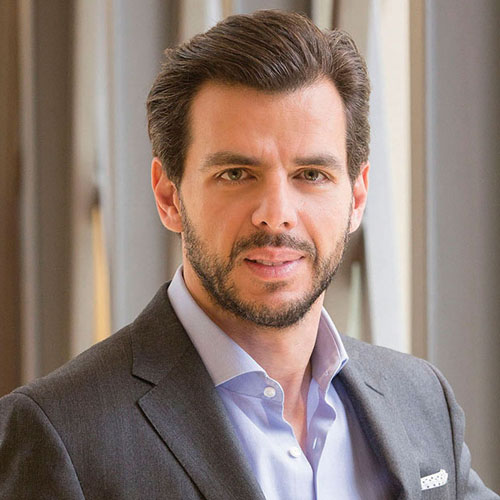 Dr. Vassili G. Apostolopoulos
CEO Athens Medical Group, Honorary President Hellenic Entrepreneurs Association (Ε.ΕΝ.Ε), President Hellenic Alumni Association LSE (HAALSE)
Dr. Apostolopoulos is the CEO of Athens Medical Group, the leading health care services group in Greece and Southeastern Europe. The Group is listed at the Athens Stock Exchange (ASE). Dr. Apostolopoulos is also the CEO of G. Apostolopoulos Holdings SA.
He is, moreover, the President of the Hellenic Entrepreneurs Association (E.EN.E), a member of the Advisory board of the Hellenic Observatory at the London School of Economics (LSE), President of Hellenic Alumni Association of LSE (HAALSE) and member of the Board of Directors of "Athens Club", the most historic club in Greece.
In 2020 he was awarded the "Lifetime Achievement Award" of the British Council, given for the first time to a Greek, and in March 2022, he received the Innovative "Entrepreneur of the Year" Award by EY.
He is married to Roy Danalis and is the father of four children.