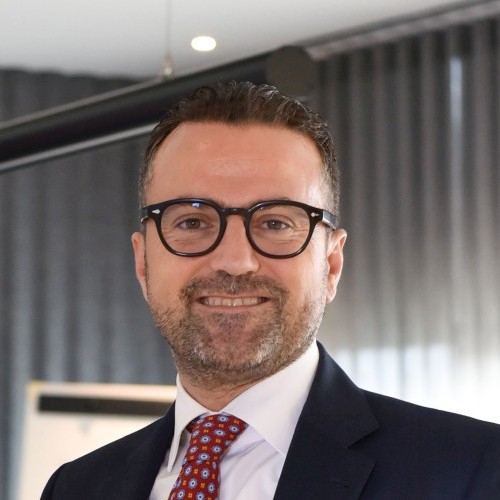 Antonino Biroccio
Πρόεδρος και Διευθύνων Σύμβουλος, GSK
Mr. Antonino Biroccio is the President and General Manager of GSK in Greece, with effect as of October 1, 2022, and is responsible for the entire corporate business of the company in our country.
Antonino Biroccio holds a Degree in Chemistry and a PhD in Chemistry and Pharmaceutical Technology from the University of Universita degli Studi di Messina in Italy, while he has extensive experience in the pharmaceutical market, having assumed positions of responsibility in various pharmaceutical companies.
At GSK, he started his career in 2015 in Italy as a Business Unit Director for the vaccine portfolio and along the way he assumed positions of strategic importance in different markets, gaining comprehensive experience at local, regional and global level. The next station in his European career was Greece in 2016, when he assumed for about 3 years the role of Business Unit Director successively for all commercial departments of the Greek organization (vaccines, respiratory diseases, HIV, etc.), gaining multidimensional experience and familiarity with the Greek market. He continued his career in the strategically important market of Spain, where he served as Business Unit Director for the Special Treatments and Vaccines portfolio, followed by taking on a role globally, serving from GSK Singapore the position of Vice President & Global Commercial Lead for the company's respiratory portfolio.