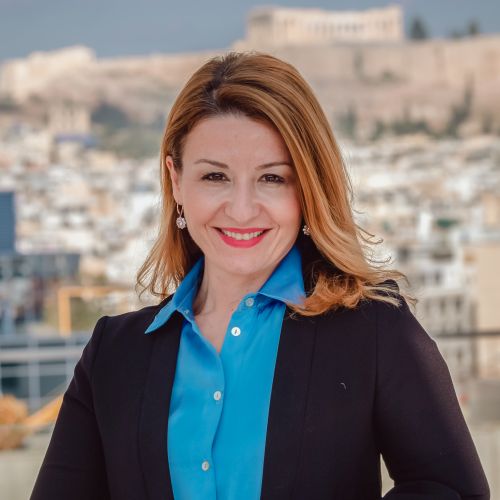 Σίσσυ Λιγνού
HAPCO & DES President – IAPCO Council Member – CEO, AFEA Travel & Congress Services
Sissi Lygnou has more than 20 years of experience in the Meetings Industry worldwide.
In 2004, Sissi was appointed by the family-owned company AFEA; a leading global organization in the Meetings Industry and corporate travel sector, where she holds the position of CEO and Vice-President of the Board.
She has served on the Council of her National Association of PCO's (HAPCO & DES) since 2007, first as Secretary General and elected as President in 2022.
She has been active at IAPCO through various positions, such as Edgineer, Ambassador, member of the Editorial Committee, speaker at WebEdge, IAPCO Edge seminars and other educational activities of the Association.
In 2021, Sissi was elected to IAPCO Council for a 2-year mandate. In February 2023, during the IAPCO Annual Meeting & General Assembly she was re-elected to IAPCO Council for a 2-year mandate. As an IAPCO Council Officer, she has handled various projects and has been assigned to chair the Committees Publications and Advocacy.
She is also a member of the IAPCO Training Academy and IAPCO Faculty since 2021. She has served various International Organizations as speaker, mentor and member of advisory boards
*HAPCO&DES – Hellenic Association of Professional Congress Organizers & Destination Event Specialists
*IAPCO – International Association of Professional Congress Organizers