The 2nd Greek Corporate Governance Summit titled "Time to invESt -in –Greece", concluded with great success on 17 September 2020. The conference was co-organized for the second consecutive year by ethosEVENTS and Georgeson group in collaboration with the financial and business portal banks.com.gr and HRIMA magazine.
Nineteen renowned Greek and international speakers analyzed the value of Corporate Governance (CG) for companies of both the private and the public sectors. The Greek Minister for Development and Investment Adonis-Spyridon Georgiadis stood out with his speech as he underlined the key role of CG in the time of coronavirus. Furthermore, Mrs. Vassiliki Lazarakou, President of the Hellenic Capital Markets Commission (HCMC), made a very interesting presentation of the report of the Commission's activities regarding the modernization of the legal framework on CG.
The conference also addressed topics such as the integration of CG in a company's culture and strategy as well as the constantly rising significance of non-financial metrics for investments focused on CG factors.
The conference was organized via LiveOn, ethosGROUP's integrated digital platform for business communication, offering attendants in Greece and all over the world the opportunity to take part in it safely. In addition to the engaging presentations, discussions and speeches rich-in-content, the participants were able to profit from the endless networking options that LiveOn offers to its users.
We would like to extend warm thanks to the companies that sponsored the event as well as to all participants!
Yours sincerely,
Konstantnos Ouzounis
CEO, ethosGROUP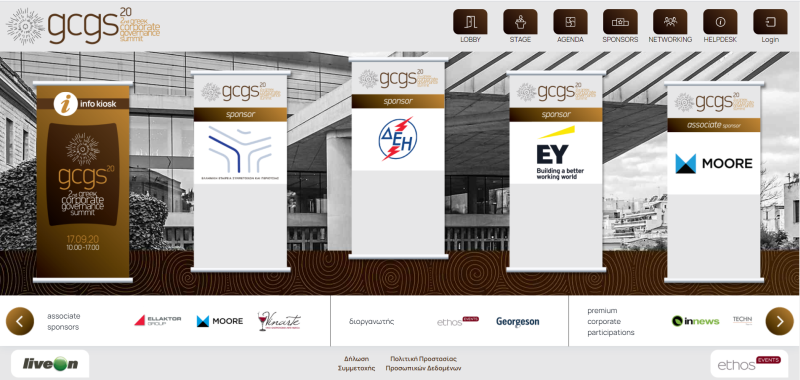 Visit again the event venue @LiveOn by clicking on the photo above
SOCIAL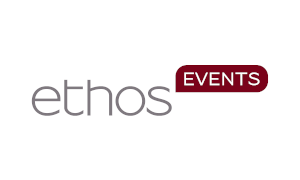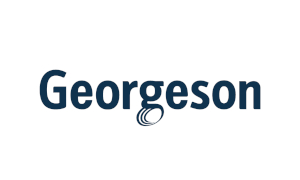 Welcome Address:
Konstantinos Ouzounis, CEO, ethosGROUP
In his opening address, Mr. Konstantinos Ouzounis noted the importance of holding this conference in the current difficult times.
Welcome Address:
Christos Konstas, Programme Manager – Head of Content,  ethosMEDIA S.A.
Journalist Christos Konstas coordinated the works of the conference via LiveOn, the innovative, fully featured digital business communication technology developed by ethosGROUP.
Welcome Address:
Stefano Marini, CEO of Latin America and Emerging Markets and Senior Advisor for Southern Europe, Georgeson
Mr. Stefano Marini analyzed the various benefits that the correct application of CG rules may bring to investors while underlining that, in the last years, during the economic crisis and the pandemic, companies' crisis management capacities were seriously tested.
Welcome Address:
Adonis-Spyridon Georgiadis, Minister of Development & Investment
Mr. Adonis-Spyridon Georgiadis emphasized on the key role of CG, especially now, in this period of the COVID-19 pandemic. Furthermore, he explained that the government is looking for ways to encourage CG practices through new legislation.
Institutional Greeting:
Dr Vassiliki Lazarakou, Chair, Hellenic Capital Market Commission
Mrs. Vassiliki Lazarakou stressed the importance of CG and presented the report of the Hellenic Capital Markets Commission's activities on the modernization of the legal framework on CG.
Institutional Greeting:
Charikleia Apalagaki, Secretary General, Hellenic Bank Association
Mrs. Chariklia Apalagaki stated that CG has evolved in the last years, underlining that "The law imposed mixed Management Boards on companies. It has become clear that CG in not relevant only to the Board of Directors but should be complemented by the appropriate skills".
Institutional Greeting:
Alexandros Chatzopoulos, Director General, SEV Hellenic Federation of Enterprises
Mr. Alexandros Chatzopoulos marked that CG should be included in companies' culture by stating: "We should move on to a more resilient and open economy by overcoming hurdles, so as to enable investments on various types of companies, small and big ones, listed on the Stock Exchange or not".
Speech: "ESG in Corporate Governance and public enterprises (SOEs)"
Christina Koliatsi, Chief Legal Counsel, Hellenic Corporation of Assets and Participations SA (HCAP))
In her speech, Mrs. Christina Koliatsi stressed that it is important for all of us to share the same value-adding principles. She mentioned that "Environmental, Social and Governance (ESG) factors should be incorporated in company rules and adopted by everybody. These practices are linked to sustainability, viability and development strategy".
Speech: "ESG – Centric Investing: The rising significance of non-financial metrics"
Dr Angelika Gouskou, Member, Hellenic Corporate Governance Council (HCGC), Co-Founder, Corporate Governace Hub & Managing Partner, Selekos-Gouskou & Co. Law Offices
Dr Aggelika Gouskou explained how the perception of corporate accountability has evolved over time so that now the biggest part of a company's value lies in its intangible assets.
PANEL I: "ESG - Centric Investing: The rising significance of non-financial metrics"
Moderator: Alberto D'Aroma, Head of Corporate Governance Italy/ Other, Georgeson
Speakers:
Patrick Fiorani, Research and Engagement Specialist, Glass Lewis
Michael Herskovich, Head of Corporate Governance, BNP Paribas Asset Management
Nezhla Mehmed, Corporate Governance Analyst, Assistant Vice President, DWS Investment GmbH
Argiris Economou, General Manager on Legal Affairs & Corporate Governance
Speech:"Is ESG a game changer in bank financing? Poseidon Principles are a prime example of how ESG is reshaping bank lending in the maritime industry."
Pinelopi Kassani, Governance, Risk and Compliance, Partner, Moore Stephens Chartered Accountants
Mrs. Penelope Kassani highlighted the fact that the shipping sector is facing multiple challenges related to ESG, given its great impact on the environment.
Speech: "How will ESG performance shape your future?"
Kiara Konti, Director, Climate Change and Sustainability Services, EY Greece
Mrs. Kiara Condi stated that investors mostly focus on ESG information, revealing an increasing interest in information from companies' internal sources.
PANEL II: "Integrating ESG factors in corporate strategy"
Moderator: Pantelis Lamprou, Co-Founder & CEO, P&I | Business Management Consulting
Speakers:
Thibaut Barsacq, Vice President – Head of Southern European research, Institutional Shareholder Services (ISS)
Maria Larsson Ortino, Global ESG Manager, Legal & General Investment Management (LGIM)
Lia Vitzilaiou, Manager – Law, Platis – Anastassiadis & Associates Law Partnership – ΕΥ Law
The Conference was organized with the valuable support of: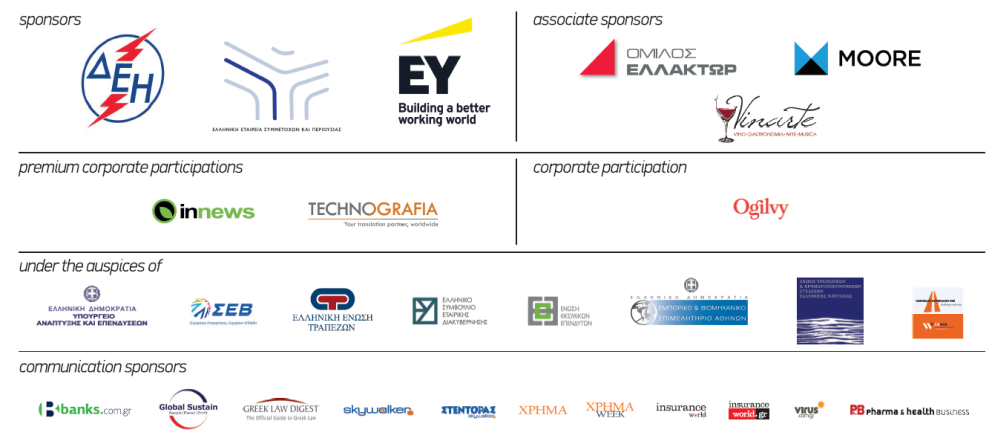 Sponsorship programs
Konstantinos Ouzounis, CEO, ethosGROUP
Tel: +30 210 998 4864
e-mail: [email protected]
Rando Manologlou, Key Account Manager
Tel: +30 210 998 4863
e-mail: [email protected]
Vasilis Papadopoulos, Key Account Manager
Tel: 210 998 4904
e-mail: [email protected]
Speakers:
Mariana Vazaiou, Events Programme Manager
Tel: 210 998 4932
e-mail: [email protected]
Marketing & Communication:
Ioannis P. Triantafyllou, Board Advisor – Director of Marketing
Tel: 210 998 4810
e-mail: [email protected]
Alessandra Papaspiliotopoulou, PR & Marketing Communications Manager
Tel: 210 998 4917
e-mail: [email protected]
Social Media:
Andreas Baltas, Events Marketing & Social Media Executive
Tel: 210 998 4906
e-mail: [email protected]
Conference Coordinator
Konstantinos Salvarlis, Events Director
Tel: +30 210 998 4909
e-mail: [email protected]
Aris Lavdis, Events Manager
Tel: 210 998 4814
e-mail: [email protected]
Stelios Galatoulas, Events Executive
Tel: +30 210 998 4920
e-mail: [email protected]
Individual Participations:
Voula Vasilikou, Sales Executive
Tel: 210 998 4908
e-mail: [email protected]