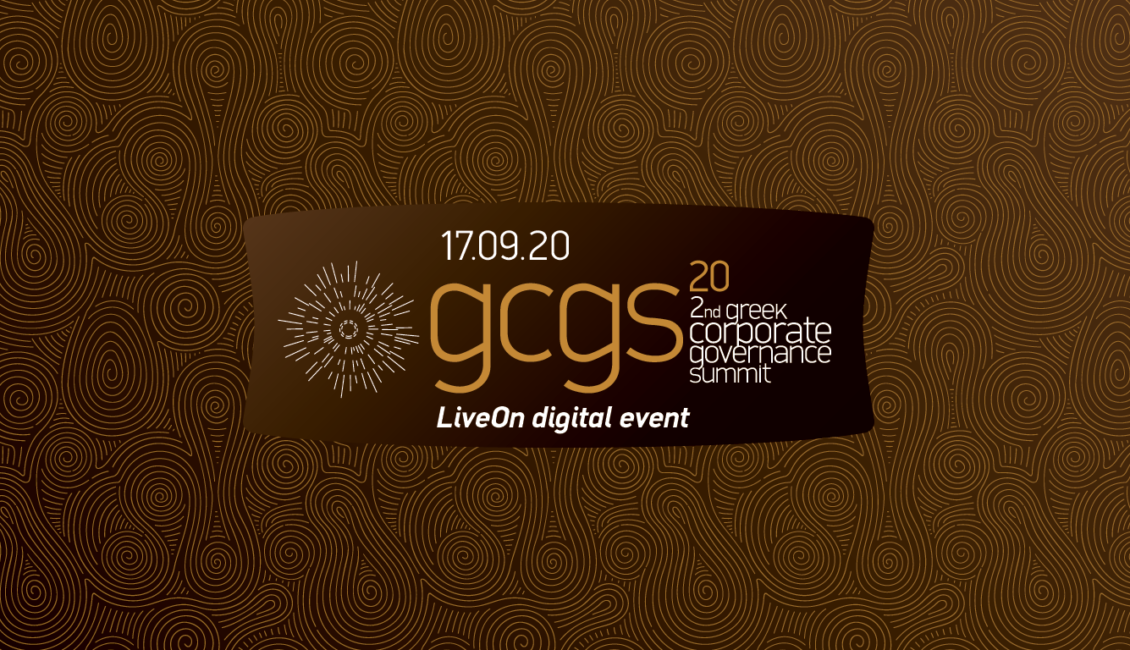 Time to inv
ES

t -in –

G

reece

The 2nd Greek Corporate Governance Summit is co-organized by Ethos Events and Georgeson, in collaboration with the financial and business portal banks.com.gr and HRIMA magazine.

The 2nd Greek Corporate Governance Summit will take place on September 17, 2020, as a digital event allowing access to more participants from Greece and abroad to attend, hosting speakers from various locations around the world while totally complying with health and safety regulations due to covid-19 pandemic.

The 2nd Greek Corporate Governance Summit aims at highlighting the value of corporate governance for Greek Companies especially under the new legislative regime, the importance of ESG compliance for companies to tap the international fund managers and financial markets, the role of activist shareholders in shaping the new corporate governance strategy and policy of all listed companies, and the global trend in investing in Green technology, industries, and relevant sectors of economy.