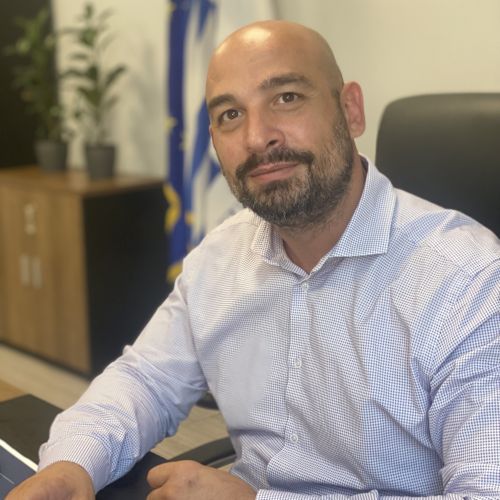 Aris Apostolou
President, National Centralized Health Procurement Authority, Ministry of Health
Mr. Aris Apostolou has graduated from Athens College. He holds a degree from the Department of Industrial Management and Technology of University of Piraeus and a master's degree in Business Administration – Total Quality Management (TQM) from the same University.
He has a 20-year working experience in private and public sector. During these years he held managerial positions in supply chain management as well as in finance. In private sector, he worked for the companies ANEK LINES, IKEA, Grigoris micro-geymata. From 2019 to 2021, he served as an Executive Manager to the Board of Directors of ELLINIKO SA, until the transferring of the shares and the initiation of the project from LAMDA Development SA. In the past he was placed as a senior advisor to Ministers of Health, and he was mainly responsible for reducing the arrears of both the Hospitals and the National Organization of Health Services. Also, he was preoccupied with the reorganization of the supply chain and more. Furthermore, he was appointed as a Deputy Governor of the 1st Health Region and a member of the Board of Directors of IDIKA SA representing the Ministry of Health.
Since May 2022, he is the President of the National Centralized Health Procurement Authority.