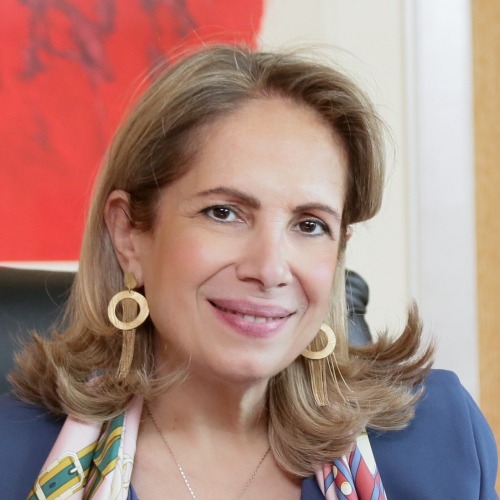 Athina 

Chatzipetrou
CEO and President of the Board of Directors of the Hellenic Development Bank (HDB)
Athina Chatzipetrou is the CEO and President of the Board of Directors of the Hellenic Development Bank SA, which promotes fair, sustainable, and holistic economic development at regional and national level by facilitating SMEs' access to finance. Since March 2020 and during her leadership, the Hellenic Development Bank has been restructured. Moreover, it has handled in excess of 8,3 billion euros in loans, while starting with only 280 million euros. More than 37,500 new loans have been granted during the same period, contributing to the creation of more than 15,600 new jobs.
With almost 30 years' experience in the corporate sector of leading positions and successes in diverse assignments and sectors, she carries a long and deep experience in financial management, including highest-level interactions with counterparties internationally.
Among her previous roles, she has served as Regional Finance Manager at Coca-Cola Hellas, Finance Director at Beiersdorf Hellas, and Group CFO of Toyota Group in Greece. Ms Chatzipetrou has also served as Finance Advisor at the Ministry of Development and Competitiveness, Resident Advisor both at the Netherlands enterprise agency (RVO) as well as the United Nations Economic Commission for Europe (UNECE), and as President of the BoD and CEO of the Archaeological Resources Fund.
Ms Chatzipetrou holds a Bachelor of Science degree in Business Administration from the Athens University of Economics and Business, a Master of Science degree in Operational Research from the University of Athens and a Master's degree in Heritage Management from the University of Kent.
Ms Chatzipetrou, a Greek national, speaks English, French and German.