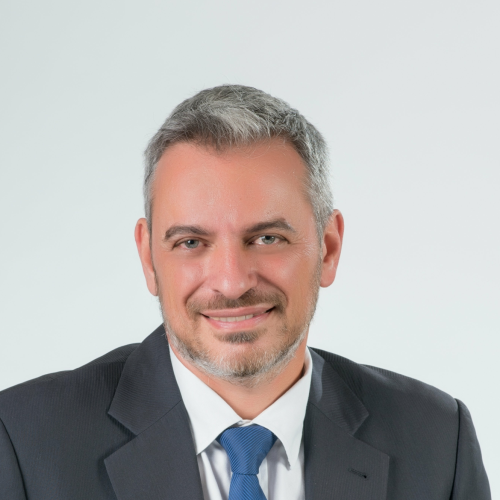 Dimitris Gavalakis
General Secretary of Athens Chamber of Tradesmen, President of GAMA Global Hellas, Founder of Life Plan Insurance
His professional career began in 1991 at "ALICO". On the 9th of 1996 he started his management career as part of the "Commercial Union Life" as a Manager of Insurance Advisors. After three years of continuous distinctions, he was promoted to the role of Agency Manager. From 2004 to 2010, his branch was the first in total paid premiums of life portfolio in "Commercial Value". During the last period of operation of the company, Dimitris also held the role of agency sales manager.
Currently he is in charge of the company "Life Plan" Insurance, in which he is also the founder, along with his acclaimed partners. He has successfully completed the three-year study program L.U.T.C. of "The American College of Financial services" and he has attended a series of seminars of E.I.A.S and LIMRA, in which he is a certified instructor for Greece and Cyprus since 2018.
On the 12th of 2017 he was elected General Secretary of the Athens Chamber of Tradesmen and is Chairman of the Insurance Mediation Committee of Ε.Ε.Α. while since 2013 he is a member of the Board of Directors of E.I.A.S. (Hellenic Institute of Insurance Studies).
He held the position of President of P.A.A.M (Panhellenic Association of Agency Managers) from 2011 to 2017, until his retirement due to his election to Athens Chamber of Tradesmen while he has been elected as President of EADE twice (Association of Insurance Intermediaries of Greece).
Finally, he has been a Member of the GAMA Global board since its establishment, due to his Presidency in P.A.A.M when there was an agreement with the Association for the branch establishment in Greece. From March of 2021 he is President of GAMA Global Hellas.