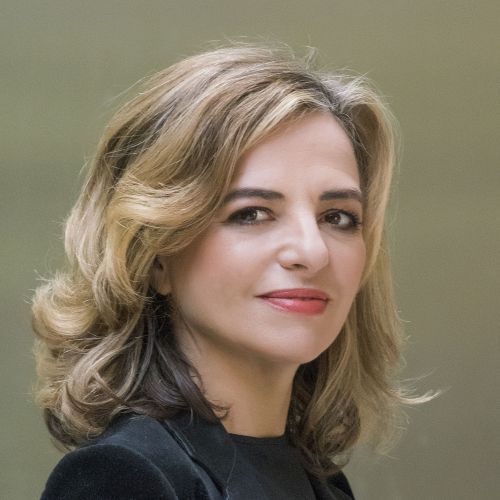 Ir

e

ne Maragoudaki
Chief Executive Officer

 and 

Executive

 

BoD

 Member

 of Thea Artemis
Irene Maragoudaki has experience in the banking sector for more than 25 years and has worked at Clayton Euro Risk as a Managing Director, at Eurobank as a General Manager, at Credit Agricole as Chief Executive Officer and at Egnatia Bank as Deputy General Manager. 
Her experience in the Credit Service Sector consists of: 
Responsible for Clayton business 

in the Southern Europe Region.

 

Former Bank CEO and General Manager in international financial group with hands on experience in building from scratch the overall banking activity including its operational infrastructure, risk and permanent control functions.

 

Track record in leading banking business that exhibit sustainable and robust business growth with superior credit risk performance compared to market peers.

 

Round and in depth-experience in the full credit cycle for retail and corporate exposures.

 
Seasoned professional, having followed the Greek banking industry from senior executive positions through all its stages of development from the very early stages of deregulation in the mid 90

'

s till 

today.

 

Extensive experience in NPL Servicing, within which, 

active 

participation to the successful first securitization of portfolio in the Greek market.

 

Track record in transforming low performing and 

loss-making

 banking business units to profitable market leaders.