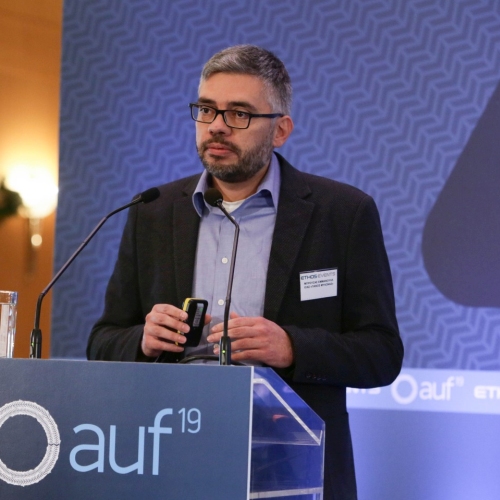 Emmanouil Brouzas
Mechanical and Aeronautical Engineer, Technical Manager, Road Safety Institute (RSI) "Panos Mylonas"
He is Road Safety Institute (RSI) "Panos Mylonas" Technical Manager and Trainer. In addition, he is involved with new technologies in automotive sector and micromobility, and also legislation related to road safety, transportation, micromobility, etc.
He started his career serving road safety from another position, working for more than ten years as a deputy technical director in a private vehicle technical inspection center. He has worked at private vocational training institutes as a teacher.
He holds a Diploma in Mechanical and Aeronautical Engineering from Patras University. He did his postgraduate studies at the National Technical University of Athens in "Energy Production and Management", specializing in energy saving in transport. He has a very good knowledge of car engineering and is a member of the Society of Automotive Engineers (SAE). He also participates in motorsports events with historic vehicles.