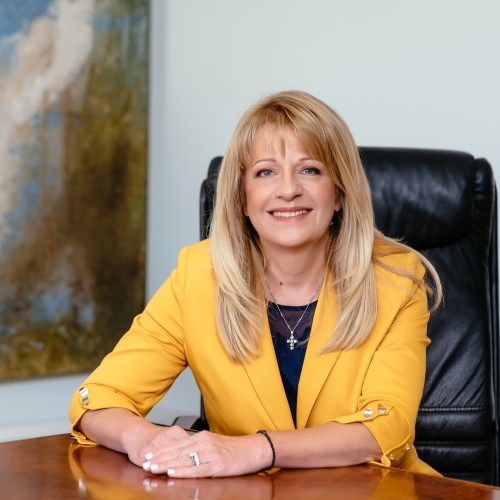 Ioanna I. Koukli, PhD
Founder and CEO, Pharmassist Ltd – President, Hellenic BioCluster
Ioanna I. Koukli PhD, has more than 30yrs experience in health innovation. Through a career track of over a decade in the Pharmaceutical Industry reaching the position of R&D Manager, Dr. Koukli establishes Pharmassist Ltd in 1999, a leading Contract Research Organization in Greece.
She has always been active in the Pharmaceutical Science Industry serving in many policy making committees advocating for health innovation and has developed extensive expertise and "know-how" on developing new health technologies, taking research to the market and reaching new markets way beyond Greece. In November 2019, Dr. Koukli was elected President of the Hellenic BioCluster. She has also been an elected member of the Administrative Board of the Hellenic Society of Pharmaceutical Medicine (ELEFI) for two consecutive terms. In 2011 she was invited to the United States under the auspices of the Department of State's International Visitor Leadership Program, as a representative of Greek female entrepreneurship.
Dr. Koukli holds a BSc and a PhD in Chemistry, both awarded by the Department of Chemistry at the National and Kapodistrian University of Athens.