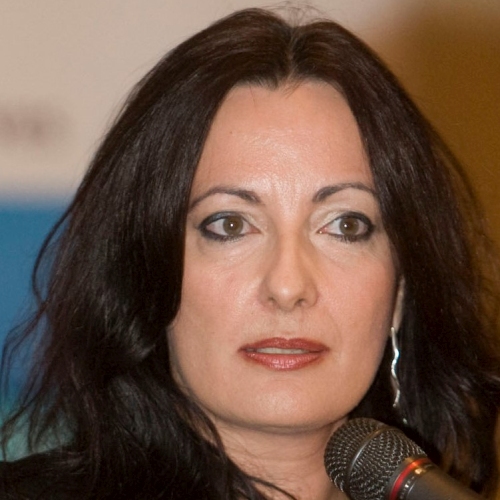 Ioanna Papadopoulou
Director, Communications & Marketing of Athens International Airport
Ioanna Papadopoulou, after obtaining Degrees with Honorary Distinctions in Philosophy, Psychology and Political Sciences from the University of Athens and Panteion University respectively, obtained her MSc in International Studies, Economics & Marketing, from the University of Athens, specializing on European Economics and Diplomacy, as well as a Diploma of Air Transport Studies from Cranfield University, UK and a Diploma of Strategic Marketing from Cornell University, USA.
She started her career with the Hellenic Civil Aviation Authority. In 2001 she joined the Ministry of Transport and Communications as an advisor on Civil Aviation issues and she held the position of the CEO of Olympic Airways-Services SA from December 2003 up to May 2006. From May 2006 up to September 2009 she worked for the Hellenic Civil Aviation Authority as the Chief Negotiator/Senior Expert on Bilateral Air Services Agreements and International Relations.
As of October 2009, Ioanna Papadopoulou is the Director, Communications & Marketing at Athens International Airport.
Ioanna has been presented with the "Woman of the Year" award by the Air Transport News in 2014, has been elected as the Chairperson of the Hellenic Aviation Society (June 2016 – January 2019) and is a member of the Editorial Board of the Journal of Airport Management since January 2018, a member of the Supervisory Board of the aviation-event (International Media & Network Platform) and a member of the External Advisory Committee – University of the Aegean, Department of Tourism, Economics & Management.