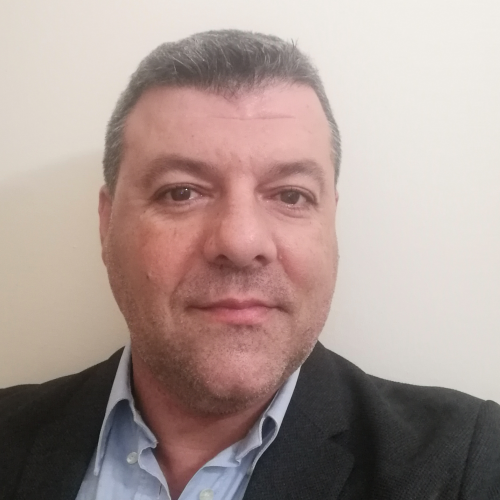 Konstantinos Nanousis
Head of Biomedical Technology, 3rd Regional Health Authority
Konstantinos Nanousis was born in Thessaloniki in 1973, where he has been living until today. He is an Electronic Engineer graduated of Sofia Polytechnic University from the Department of Electronic and Computer Engineering (1992-1998) and holds a Master of Sciences (MSc), in Health Policy and Health Services Planning, Department of Economics and Management from the Open University of Cyprus (2016-2018). 
He works as Head of the Department of Biomedical Technology, in the Technical Service Department of the 3rd Ministry of Macedonia (2008-2016), and had also served as Head of the Department of Informatics of Hospital Katerini (2004-2008), as well as Project Manager in the Telecommunications Department of the Egnatia Group of Companies in Balkan Countries (2000-2004). 
He has attended several seminars and conferences, such as: 
"The New Charter in Primary Health: Objectives and Perspectives" with the organizer of the 3rd Ministry of Macedonia. 
"Health and Informatics: Achievements and Perspectives " from the Interdepartmental Program of Postgraduate Studies in Medical Informatics, by Hospital Papageorgiou. 
"Protection and Security of Electronic Systems and Networks of Health Service Providers", of PINEPTH. 
He knows the English language very well and he is fluent in Bulgarian. 
In addition, he has been a member of the T.E.E. since 2001 and has been elected a member of the Workers' Union of the 3rd Ministry of Macedonia since 2014.