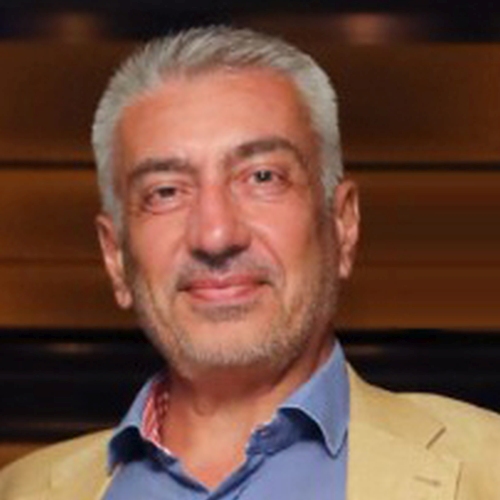 Konstantinos Ouzounis
CEO, ethosGROUP
Konstantinos Ouzounis is the CEO of ethosGROUP, a holding company which controls the ethosMEDIA, ethos EVENTS and ethosBUSINESS divisions.
ethosMEDIA is the publisher of the portals banks.com.gr, insuranceworld.gr, virus.com.gr, nplconfidential.com and coffeemag.gr, and of the magazines HRIMA, HRIMA Week, Insurance World and Pharma & Health Business.
ethosEVENTS organizes more than 20 conferences and awards, mainly in the insurance, health, exports and coffee industries.
ethosBUSINESS is a business development consultancy, offering its services to Greek companies that want to do business in the MENA region.
Konstantinos Ouzounis has participated in the BoD of numerous media and new technology companies, the Hellenic Union of Editors of Periodical Press (HUEPP) as well as the Varvakeion Model Experimental High School Alumni Association. He studied Physics at the National and Kapodistrian University of Athens and at Leicester University (MBA). He has written articles for various financial magazines and newspapers. He represents companies of international acclaim, such as Euromoney Magazine, Euromoney Conferences and Georgeson Shareholders Services.
In 2020 he founded LiveOn, a technology start-up company with an international presence, which developed the homonymous digital communication & events platform.