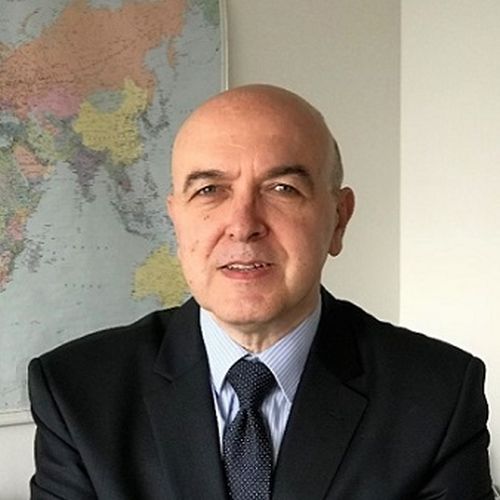 Kostas Fragogiannis
Deputy Minister for Economic Diplomacy and Openness
Kostas Fragogiannis was born in 1959, in Kavala, where he completed his basic education. After graduating from the British Institute of Marketing (HND), he continued his studies in the U.S., earning a BS in Business Administration and an MBA in International Management & Computer Systems from the University of San Francisco.
For over 30 years, he has held senior executive positions in major companies and groups, such as Emporiki Bank, Interbank, Delta, the Vasilakis Group, Ant1, the Viohalco Group, Vivartia, and the Chipita Group, where he was also a founding member of the Group's international operations 24 years ago. Before assuming his duties as Deputy Minister of Foreign Affairs for Economic Diplomacy and Openness, he was the Development Manager of the Chipita Group, contributing significantly to the further growth and development of the Group's international operations.
Having successfully handled development projects worth hundreds of million of euros throughout the world, he has gained invaluable experience in negotiating with organizations in countries where he has overseen investments.  Through his role in the development and internationalization of companies, he has contributed to the creation of thousands of jobs, while also creating considerable added value in each country where he has been active. He has led a total of 18 productive investment projects in 16 countries, 9 investment consortiums, 5 buyouts and, finally, the founding of multiple commercial enterprises in dozens of countries.
Through his many years of international experience, he has gained a full and up-to-date perspective on what is required to effectively attract foreign investments and to promote exports and growth in the international economy.