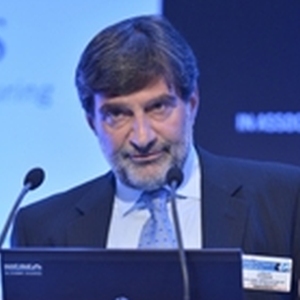 Eleftherios Thireos
MD, MSc in Public Health, General Practitioner, Greek NHS Director, Vari Health Centre, Athens, Secretary General, Athens Medical Society
General Practitioner, Greek NHS Director, Vari Health Centre, Athens.
Postgraduate Education in Public Health at the National School of Public Health and in the European Mental Health Promotion Educational Programs (University of Athens / King's College / ETHICS).
Member of the Committee for the Management of Public Health Emergencies by Infectious Agents.
ODIPY SA Expert on ICT evaluation and e-clinical governance tools.
Member of "National Committee for the monitoring of pharmaceutical expenditure, implementation of Diagnostic/Therapeutic Prescription Protocols and develop patient registries" and Member of Scientific Working Groups for the development of Diagnostic and Therapeutic Prescribing Protocols and National Patient Registers of the Ministry of Health.
External evaluator of the Committee for the Evaluation and Compensation of Human Drugs.
KEDE Health Committee Expert.
Research Fellow, Clinic of Social and Family Medicine, Faculty of Medicine, University of Crete. Research Fellow, Department of Public Health Policy, School of Public Health, University of West Attica.
Secretary General, Athens Medical Society and Member of the Scientific Committee of the Academy of Clinical Trials.