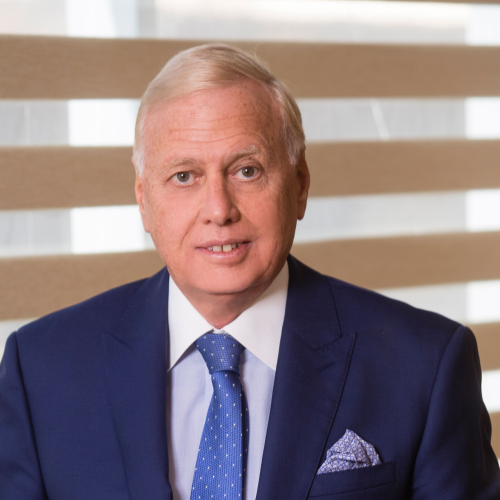 Nicholas A. Macropoulos
Deputy Mayor of Development, Enterprise & Investment, Municipality of Athens, Chairman & CEO, Europa Insurance Company S.A
Mr Nicholas A. Macropoulos was born in New York and has studied at the London Academy and the University of Leeds. In 1970 he commenced his career with G. Plytas Insurance Group. In 1993 he founded Europe SA General Insurance and remains its
major shareholder until today.
In 1973 he was elected as a member on the Board of Directors of the Hellenic Association of Insurance Companies in Greece (H.A.I.C) and during the period 1978- 1980 he was elected as General Secretary of the Association of Insurance Company Representatives and in 1988 he was a founding member of the Hellenic Insurance Brokers Association (HIBA), served as Chairman for the period of 1992 – 1994 and in
1994 he was proclaimed as honorary Chairman.
He was furthermore elected as the Chairman for the Association of Lloyd's Brokers Representatives in Greece for the period of 1994 – 2003 and for several years served as an elected member on the Board of Directors of the H.A.I.C., in which he is still active.
He served as a member of the Executive Committee for the period of 2009 – 2011 and has held office as the Chairman of the Committee for International and Public Relations at the H.A.I.C from 2012-2015.
In 2014 he was elected as Vice President of the British Hellenic Chamber of Commerce. He has also served as Vice President of Panathinaikos Athletic Club and as a member on the Board of Directors of the Panathinaikos Football S.A.
In 2019 he took part at the municipal elections in which he was elected as Councillor in the Municipality of Athens with the party of Kostas Bakoyannis "ATHINA PSILA".
In September 2019, he was appointed as Deputy Mayor of Development, Enterprise & Investments of the Municipality of Athens with the liability to strength the entrepreneurship, to attract new investments and to promote the cooperation between municipal bodies and the private initiative.
Nicholas Macropoulos is married to Katleen Wagner with whom has his daughter Lavinia while from his first marriage has two children, George and Maria.