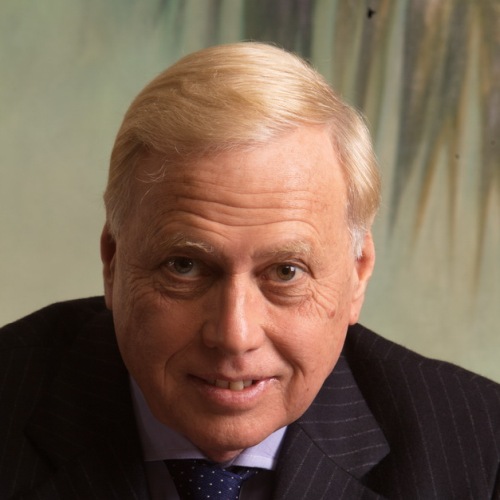 Nicholas Macropoulos
Chairman & CEO, EUROPA Ins. Co S.A.
Nicolaos A. Macropoulos was born in New York and studied at the London Academy and the University of Leeds. He was "initiated" into the private insurance field in 1970 with G. Plytas Insurance Group.
In 1993 he founded an Insurance Group that includes Europe S.A. General Insurance. In 1998, Ethniki Insurance, the biggest insurance company in Greece, having acknowledged the prestige, reliability and growth potential of Europe S.A., acquired a minority interest in its share capital, while its subsidiary NIMA Insurance and Reinsurance S.A. was the first company to be recognized in Greece as an authorized agent of the Binding Authority LLOYD'S OF LONDON for non marine insurances.
In conjunction with his insurance activities, Mr. Macropoulos has also been actively involved with all private insurance sector issues. 1988 was a milestone in his career. He was a founding member of the Hellenic Insurance Brokers Association. In the years to come, 1992 to 2013, he would acquire important titles such as Chairman of the Association of Lloyd's Brokers Representatives in Greece and also, Chairman of the Committee for International and Public Relations of the Hellenic Association of Insurance Companies.
In 2018 he was awarded the honorary distinction of the "Leader in the Greek Insurance Market" for his contribution to the institution of private insurance and in October 2021, as a Founding Member and Honorary President of the Hellenic Insurance Brokers Association (HIBA), he was awarded the Honorary Distinction "Distinguished Leader in the Greek Insurance Market".
Besides his activities in the insurance industry, in 2014 he was elected Vice President of the British Hellenic Chamber of Commerce and he has also served as Vice President of the Panathinaikos Athletic Club and as a member on the Board of Directors of the Panathinaikos Football S.A.
Moreover, Nicolaos Macropoulos participated in the municipal elections and was elected Councillor in the Municipality of Athens with the party of Kostas Bakoyannis in 2019. In September 2019 he was appointed Deputy Mayor of Development, Enterprise & Investments of the Municipality of Athens and in October 2021 was nominated Appointed Counsellor to the Mayor of Athens for Development, Entrepreneurship, Investments and International Financial Relations.