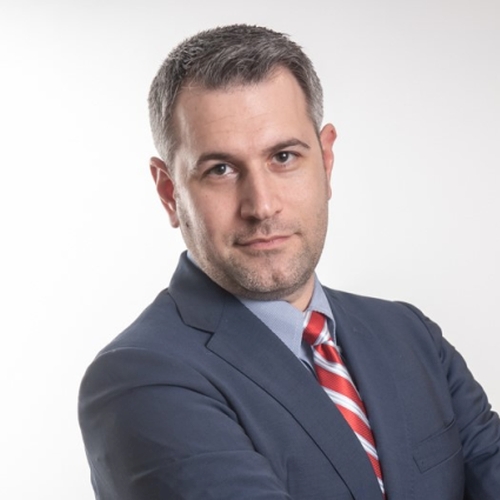 Dr. Messaropoulos Pantelis MD, MSc, PhD(c)
President of the Board Greek DRG Institute
Dr. Messaropoulos graduated from "École Franco-Hellénique du Pirée Saint Paul", he studied Medicine at the University of Rome, "Universita di Tor Vergata" where he graduated with honors. He majored in Obstetrics and Gynecology at the General Hospital "TZANIO". He has a Master's Degree in High Risk Pregnancy and is a PhD candidate at National and Kapodistrian University of Athens.
He was a Research Fellow at the 2nd University Clinic of Gynecology, Private Obstetrics clinics and Hospitals, Scientific Director at private Polyclinic, as well as an Academic Fellow at the 3rd University Clinic of "Attikon" Hospital. He is a lecturer in the Postgraduate Program "High Risk Pregnancy" of National and Kapodistrian University of Athens and has a constant presence in Scientific Conferences and has published numerous articles in Scientific journals.
Furthermore Dr. Messaropoulos has been in charge of Medical Information and Drug Safety at the Pharmacovigilance Department of a Greek Pharmaceutical Industry with significant experience in Risk Management Plans preparation and Periodic Safety Reports.
He has a rich voluntary activity with several speeches collaborating with the Volunteers Organization against Cancer "AgkaliaZo" as well as the program "Health for all". As a Scientific Advisor for "Velentzion Foundation for Welfare and Education", he dealt with issues such as Health and Wellbeing of Island Habitats and Air ambulance.
From December 2019 is President of the Board in the Greek DRG Institute.