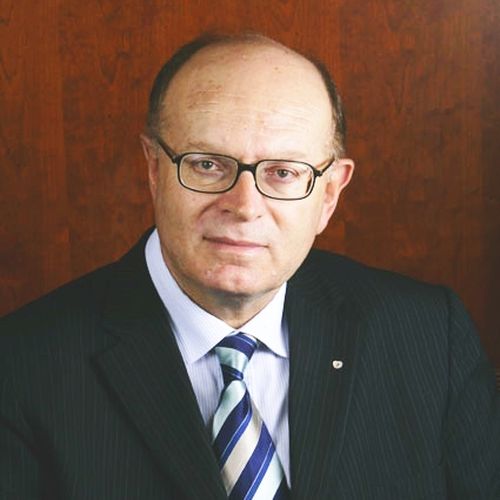 Professor Panos E Vardas MD, Ph.D (London)
Head of the Heart Sector Hygeia Hospitals Group, Chairman of the Hellenic Network of Precision Medicine in Cardiology
Professor Vardas had been the Head of the Cardiology Department at Heraklion University Hospital, Crete, Greece from 1990 until his retirement June 2017.
Currently, Professor Vardas holds the position of Chairman of Heart Sector of the Hygeia Hospitals Group, Athens, Greece.
In Greece, Prof. Vardas held major academic positions, such as Dean of the Medical Faculty of the University of Crete (2003-2007) and President of the Hellenic Cardiological Society (1999-2001).
He was President of the European Society of Cardiology (2012-2014) and President of the European Heart Rhythm Association (2009-2011).
Professor Vardas is the founder of the ESC Office in Brussels (2013) where he serves currently as Chief Strategy Officer of the European Heart Agency / ESC.
Prof. Vardas has participated as an author in 752 publications included in the MedLine (Vardas P.) as well as in a considerable number of chapters of well-known medical books, the Text Book of the ESC being one of them.
His h-Factor is 109 as it is presented at Google Scholar.
Very recently, in the new editorial scheme of the European heart Journal under the leadership of Philippo Crea, Prof. Vardas was appointed as deputy editor responsible for Digital Health and Cardiovascular Medicine Innovations.