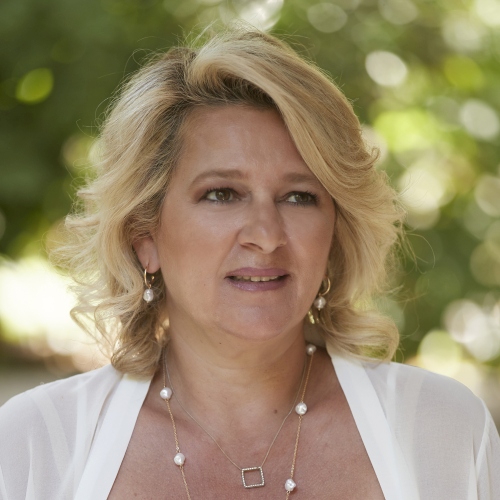 Theano Karpodini
Head and Chairman of the Board of Directors of National Organization for Health Care Services (EOPYY)
Theano Karpodini studied Business Administration with major in accounting and finance at the Athens University of Economics and Business and holds a master's degree in Business Administration (MBA) at the Vrije Universiteit Brussels.
She has many years of managerial experience both in the private sector as a high-ranking business executive, and more than ten years of experience in Public Administration as a special advisor to the General Accounting Office of the Ministry of Finance.
From 2019 to 2020, she was Vice-President of the National Organization for the Provision of Health Services (EOPYY) and of the Board of Directors with responsibilities for Financial Management, as well as monitoring the implementation of the structural measures for the rationalization of the budget, with a view to equal access to every necessary health services.
From 2020 until today, she is the Head of the National Organization for the Provision of Health Services (EOPYY) and President of the Board of Directors.
She supervises all operational business units and sets in collaboration with Ministry of Health, the strategic objectives of the Organization with a view to providing better quality services to the citizen and ensuring access of all insured persons of the Organization to any necessary news and innovative health service.
In this context, the main goal to achieve is the Digital Transformation of the EOPYY aims to modernize the audit mechanisms and implement the Strategic Planning for the benefit of the citizens with an emphasis on immediate access to every necessary and innovative treatment, ensuring at the same time a strict quality of the services provided to the citizens.