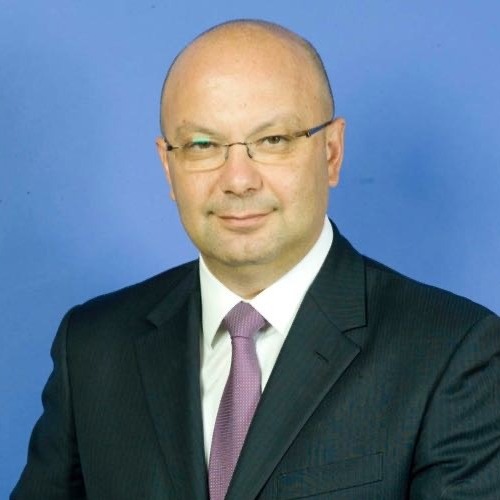 Δήμος Αρχοντίδης
Chief Country Officer, Head of Investment Banking, Greece & Cyprus, Deutsche Bank
Dimos Arhodidis joined Deutsche Bank as Chief Country Officer, Head of Investment Banking Greece & Cyprus in October 2021. He spent most of his professional career (2001-2019) as a General Manager and member of the Executive Board of Eurobank.
Dimos joined Chenavari Investment Managers as an advisor for the acquisition of Aegean Baltic Bank before joining Deutsche Bank. His banking career started in 1997 at Bankers Trust London. After the acquisition of Bankers Trust by Deutsche Bank, he worked in the Structured Credit Derivatives Group of Deutsche Bank. He has also worked for strategy consulting firm Monitor Company on various projects in the U.S.A., U.A.E. and Greece.
Dimos holds M.A. and Ph.D. degrees in Business Economics (combination of the Ph.D. in Economics and M.B.A.) from Harvard University on a full fellowship. He graduated Summa Cum Laude from Hamilton College on a full scholarship in 1991 concentrating on Economics and Mathematics, receiving honors in both fields and admission to the ΦΒΚ academic honor society. He was a visiting student at the London School of Economics taking courses in economics and mathematics and receiving distinction for excellent academic record.
Dimos has participated in various Boards of Directors of Eurobank subsidiaries and OPAP.