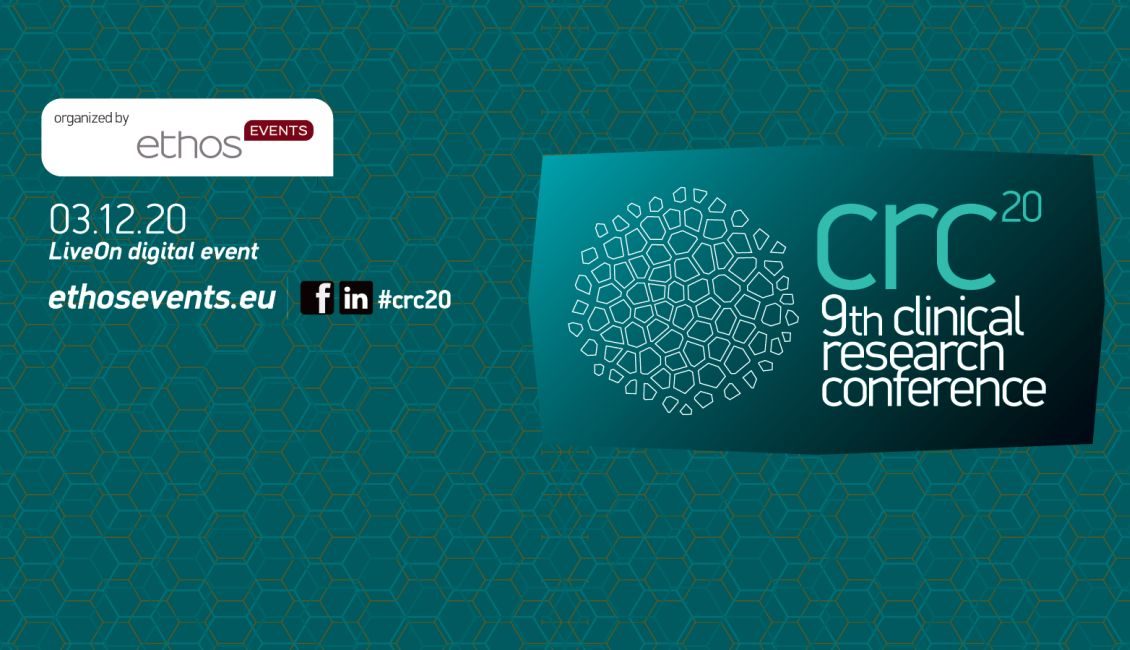 "Developments in clinical trials in the midst of the pandemic"
All the latest developments on clinical trials will be thoroughly analyzed during the 9th Clinical Research Conference which, this year, will be organized digitally on 3 December 2020 via LiveOn, ethosGROUP's  integrated digital platform for business communication. The event is organized by ethosEVENTS in collaboration with Pharma & Health Business magazine and virus.com.gr.
Officials from the Health Ministry and the Hellenic Pharmaceutical Organization, patient associations' representatives, renowned scientists conducting clinical trials in Greece, executives from pharmaceutical companies that finance clinical trials, representatives from the Hellenic Society of Pharmaceutical Medicine (EL.E.F.I.), executives from clinical studies' CROs and journalists, will take part in the conference as speakers.