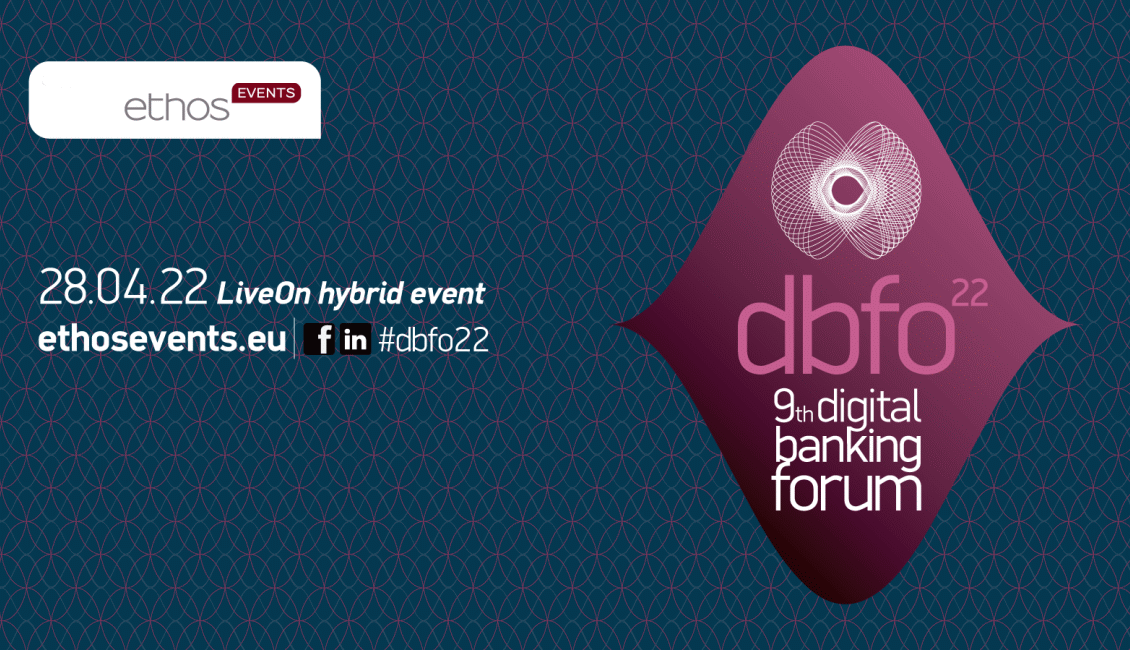 "The Next Challenges in Digital Banking"
Digital banking presently is the focal point of the financial sector, as the challenges it faces but also the opportunities it has to offer are numerous. The new ecosystem created by the numerous challenges and opportunities emerging in the banking sector will be the focus of the 9th Digital Banking Forum, the forum on banking organized with the objective to highlight – once more – the trends developing in this specific market area, in Greece and abroad.
The 9th Digital Banking Forum #dbfo22, was organized by ethosEVENTS in collaboration with the economic and business portal banks.com.gr and the economic and investment magazine HRIMA The participation in the Forum, and has held physicaly at the Divani Caravel Hotel, and digitaly through LiveOn, the integrated platform for Digital Communication and Events, and its innovative 3D exposition and conference center LiveOn Expo Complex.
Mr. Dimitris Mallas, was be the Program Manager.